Orange Watch Company MS-5517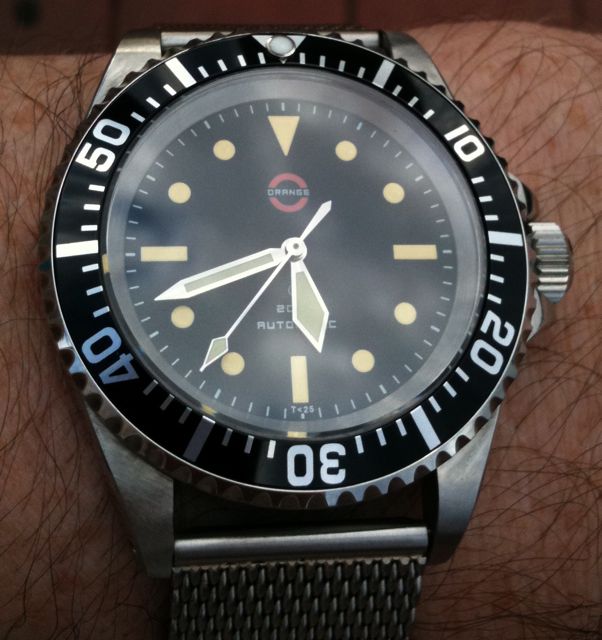 Movement (ST21):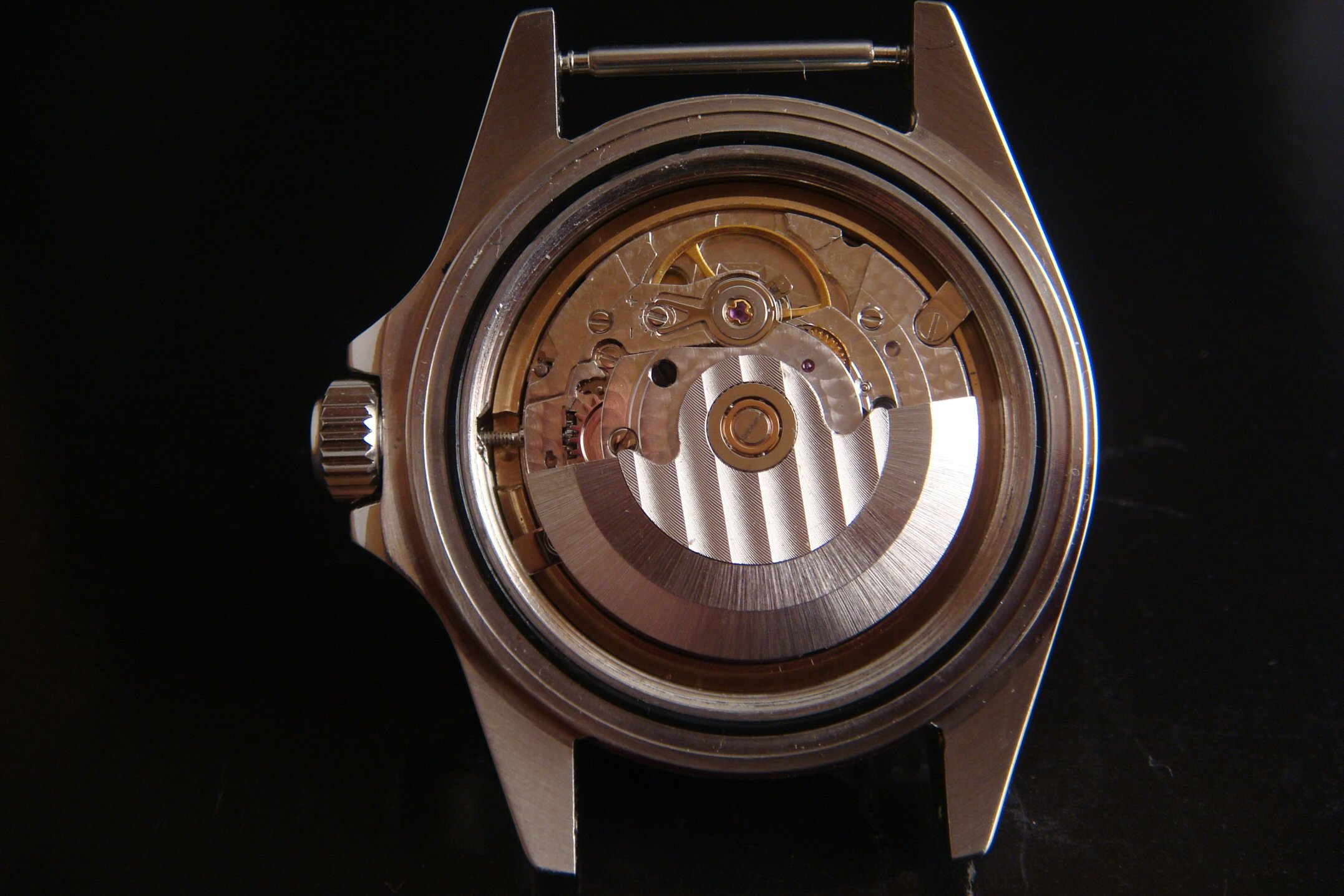 (Image credit: Dan Fock)
Introduction
This is a preview of the OWC Watch Company MS-5517 dive watch. I hope to have a full review soon. Note that this is a 'Release 1' version of the 5517; a second release is planned and I'll preview/review that when it's available.
OWC is the brainchild of Dan Fock, who is starting with what he calls "ISO" watches, or "in the spirit of." Take the original design, improve the materials and execution and make the results affordable: That's OWC in a nutshell.
In this case, the MS-5517 is a tribute to the classic Rolex model 5517, which was a variation on the Bond 5513 (as seen in Dr No) with mil-spec sword hands for increased legibility. The OWC version, built using modern materials and construction, improves the specs and lowers the price.
Here's an original, for the low, low price of
80,000 Euros
:
(Photo credit
Mike Wood
)
Specifications
Size: 40mm by 12.5mm, 20mm lugs
Weight: Unknown
Water resistant to 300m (individually tested)
Movement: Seagull ST21, optional Soprod A-10. Custom movement spacer ring.
Lume: SuperLuminova on hands, markers and bezel pip.
Dial: Matte black
Features: Hours, minutes and seconds, no date.
Materials: 316L case, aluminum bezel.
Bracelet/strap: Oyster style, solid links, solid end links, snap clasp with flip lock, classic Rolex style with OWC logo. Four micro adjustments, fixed-length diver extension.
Price, availability and discounts: $299 with the ST21 movement to $655 with the Soprod A-10. Optional are solid end link Oyster ($50), Milanese mesh ($65), and a Pelican Micro 1020 waterproof case ($25).
Links
Opinion
As with the OWC MS-9411, the 5517 is a classic design, done right with better parts, at a price you can afford to use as a beater. I quite like the design, as it solves two things I hate about most Rolexes: The minute markers only go to 15, and the annoying cyclops that blocks several minutes on the dial. The 5517 fixes both, removes excess text from the dial, and just looks fantastic.
And then you realize that it costs $355! An outstanding value, highly recommended.
Note 12/2010:
The new version, which I've pre-ordered, adds several killer features that will increase usability quite a lot:
I can't wait.
Related links
Attachments:

owc5517.jpg
(image/jpeg)

Dscn14494a.jpg
(image/jpeg)

MilSub-5517-2044-sml.jpg
(image/jpeg)