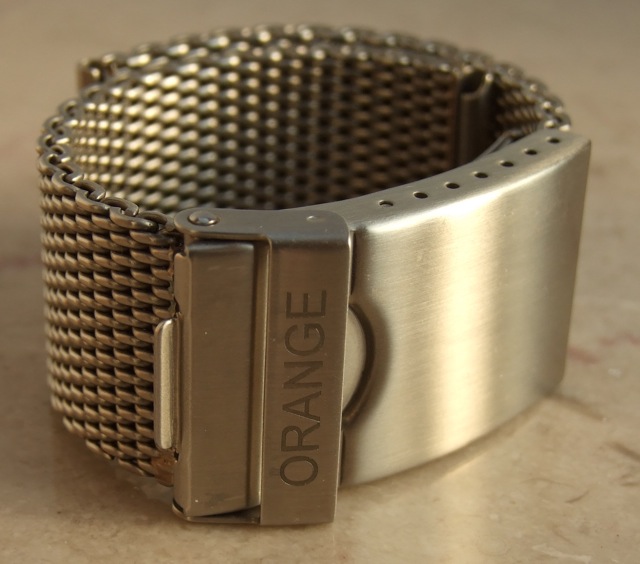 (OWC MS-5517 rev 1 Milanese mesh bracelet)
Definition
'Milanese' is a nickname for a mesh bracelet, from the Italian phrase "tessuto milanese" or "golden hair." To quote WorldTempus:
This type of bracelet originates from the protective metal chain-mail worn under the armour of ancient warriors.

Each of the tiny loops is made from gold threads twisted in the same stitch to make a flexible fabric. Its final appearance is achieved by hammering (a rolling process is now used), to produce hard-wearing semi-rigid meshwork which would otherwise be too loose.

From the 13th to the 19th centuries, this manufacturing process was the exclusive preserve of the Milanese goldsmiths who catered to princely connoisseurs and the clergy.
Discussion
These days, the best milanese is generally held to be those made by Omega. Otto Frei has 'em for $265, ouch. OWC really is a deal.
In practice, the mesh is super comfortable to wear, due to flexibility and breathability. Just make sure to get the correct length, as removing or adding links is impossible. The OWC has a long set of Micro adjustments to solve this.
Links
Attachments:

milanese.jpg
(image/jpeg)