A bracelet is a segmented metal construct to hold a watch on your wrist. Bracelets are often overlooked when evaluating a watch, but as you can see there's significant options and things to look for. As they often determine the (dis)comfort of wearing a watch, a bit more time is a good investment.
Pros:
Waterproof
Durable
Versatile, style-wise.
Cons:
Fixed length can be uncomfortable, as your wrist enlarges in warm weather
Often a pain to get sized just right, requires special tools to resize.
Expensive, usually adding $100 or more to the price of a watch. What's more, matching the end links is often an epic quest if you get a third-party bracelet.
Often flashier and more attention-getting. I consider this a negative, but if you want an attention-getting watch, feel free to disagree.
There are many, many styles of bracelet:
For example, here's an Oyster-style bracelet on a Seiko: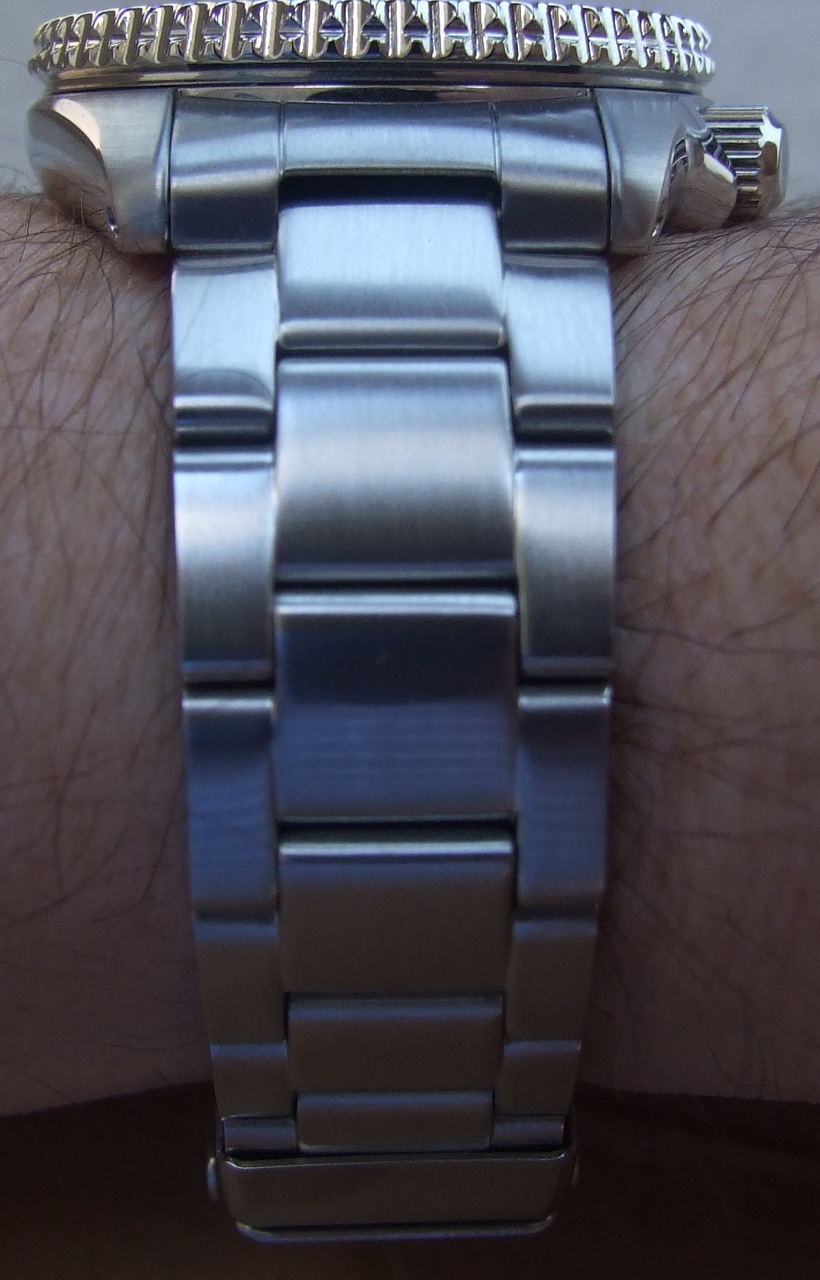 and many, many variations and options:
For example, here's a Citizen dive watch, titanium, with SEL, solid links, pin and collar attachment, no micro adjustments, Diver extension, push button release with flip lock, no half links, and standard lugs: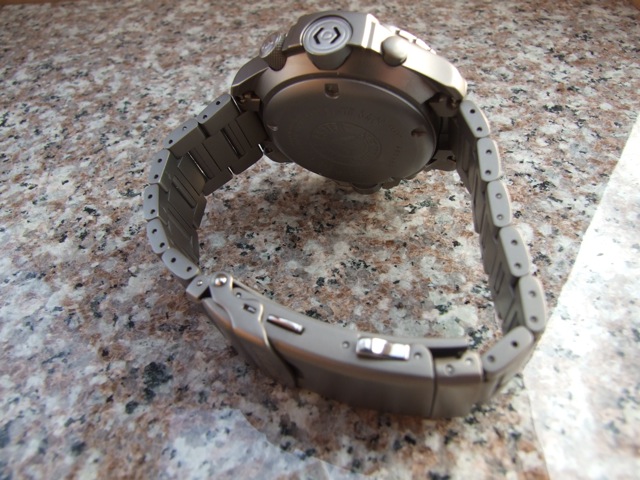 See also strap.
Places to buy
---
Related pages
Attachments:

DSCF0693.jpg
(image/jpeg)