Orange Watch Company MS-9411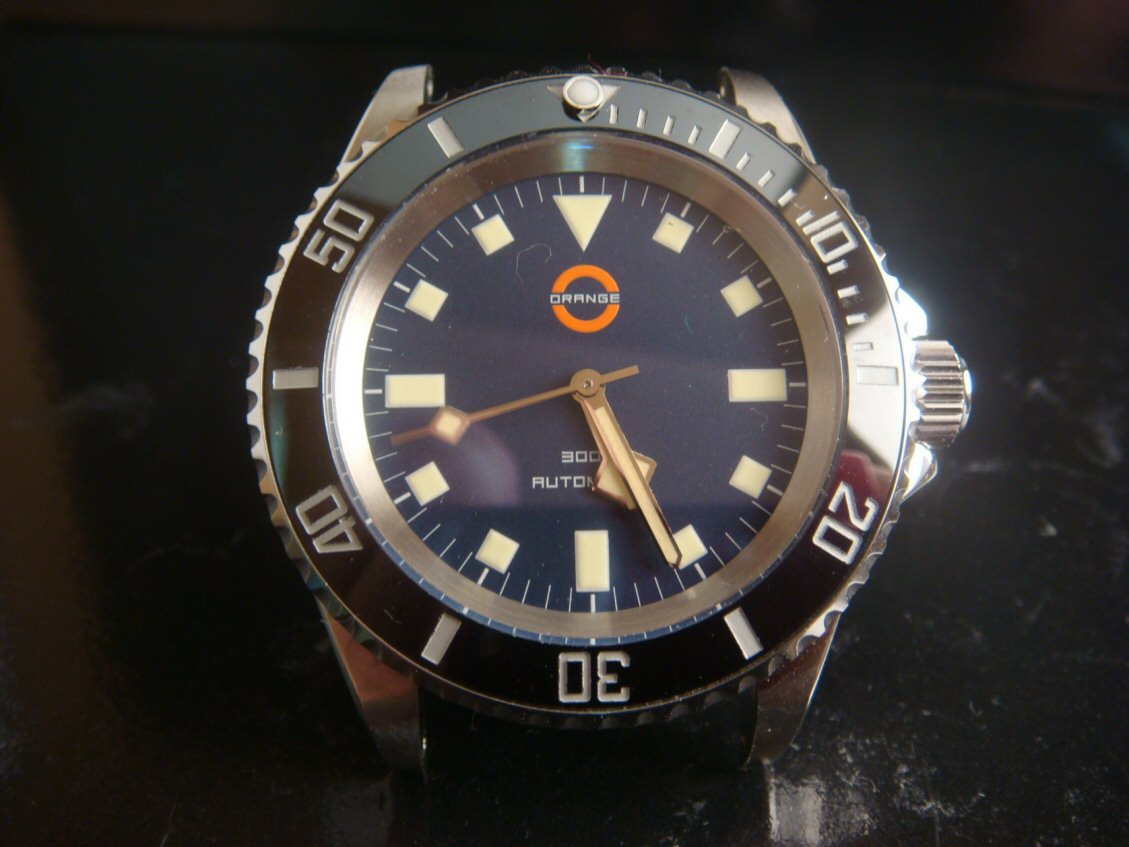 (Image credit Dan Fock)
Introduction
The OWC MS-9411 is another tribute (ISO, in the spirit of) watch from Dan Fock at OWC. Again using the Submariner case, the dial and hands are modeled after the Tudor 9411 in the 'snowflake' style. Upgrades from the 5517 include a ceramic bezel, anti-reflective coatings on the sapphire crystal, and an optional blue dial.
(Image credit:
Dan Fock
)
As with the 5517, the 9411 is in the spirit of another watch. In this case, it's the super rare Tudor 9411. You can read more about Tudor on this page, but briefly it's Rolex's lesser-priced brand, and most of their watches are are less well known and strongly resemble their Rolex cousins. (Often the difference is the movement; the Tudors use ebauches from other companies such as ETA.)
Here's the Tudor 9411: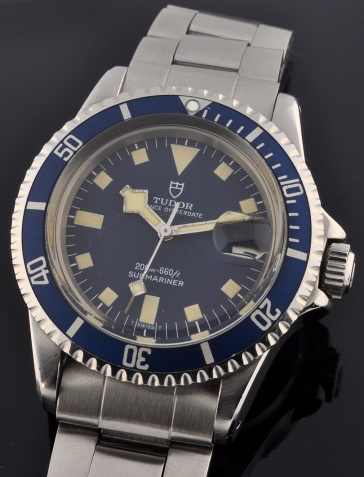 (Image credit: WatchesToBuy)
and the 9411 on the bracelet: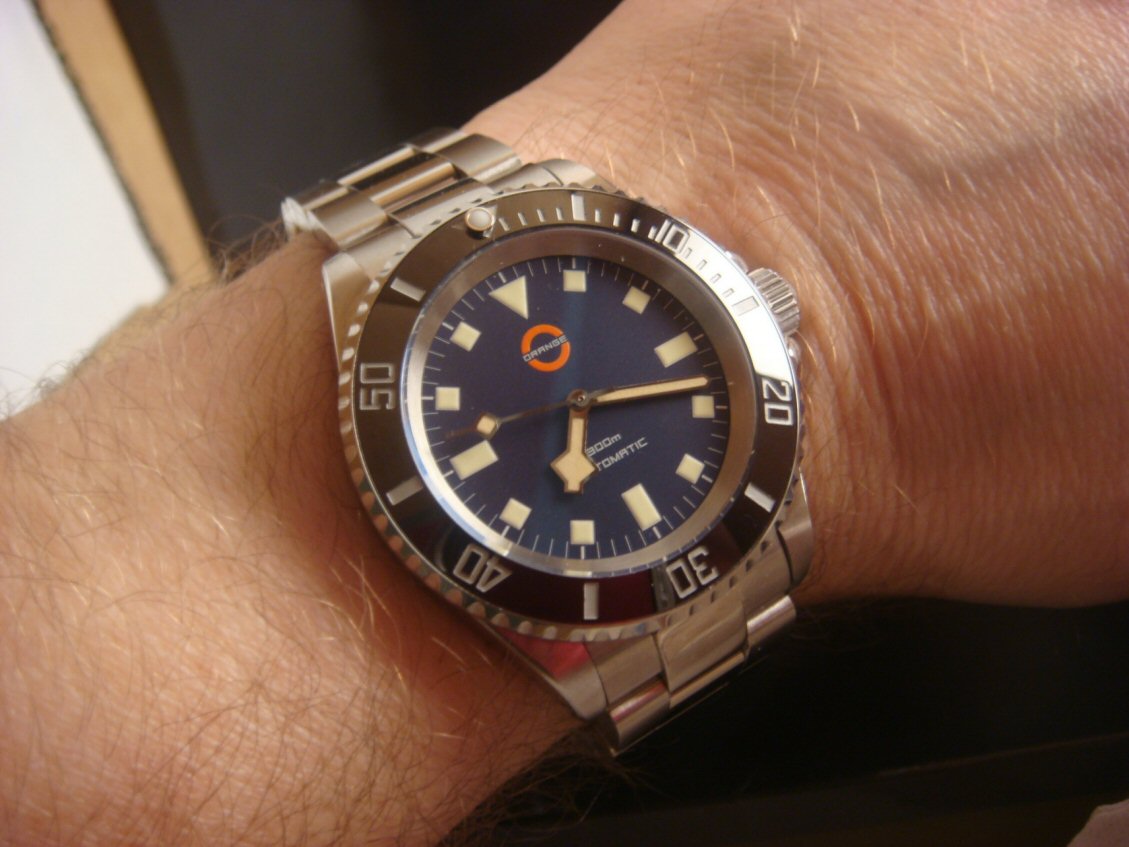 (Image credit: Dan Fock)
Specifications
Size: 40mm by 12mm, 20mm lugs
Weight: Unknown
Movement: Seagull ST1812, Soprod A-10 optional. There's also a very limited series of "Museum Editions" with the hi-beat ETA 2837, available as he finds movements.
Bracelet/strap: Bracelet is 316L stainless steel, solid end links, Oyster-style, 20mm lugs. Black NATO strap also included, 3.2mm milanese mesh optional.
Materials: 316L case, sapphire crystal, ceramic bezel. Crystal is AR coated.
Price and discounts: To be determined, sold only on the OWC website.
Specs on the original Tudor
(from this one for sale)
ETA 2874 movement
39.5mm by 13.5mm
28,800 vph
Packaging
Standard packaging is the cool and useful Pelican micro 1020 case.
Links
Opinion
The snowflake hands took me a bit to get used to, but I think I like the combo. And I love the ceramic bezel and AR-coated crystal. The look of blue dial/black bezel is quite attractive.
Can't wait for this one to ship!
Related links
Attachments:

MS-9411-Kandy-Blue-2001-smal-smal.jpg
(image/jpeg)

Hui-09-11-13-001-small-small.jpg
(image/jpeg)

MS-9411-MuseumDial-Blue%26Black-small-small.jpg
(image/jpeg)

MS-9411-MuseumDial-BlueBlack-small-small.jpg
(image/jpeg)

Hui-09-11-13-011-small-small.jpg
(image/jpeg)