Timefactors Precista PRS-3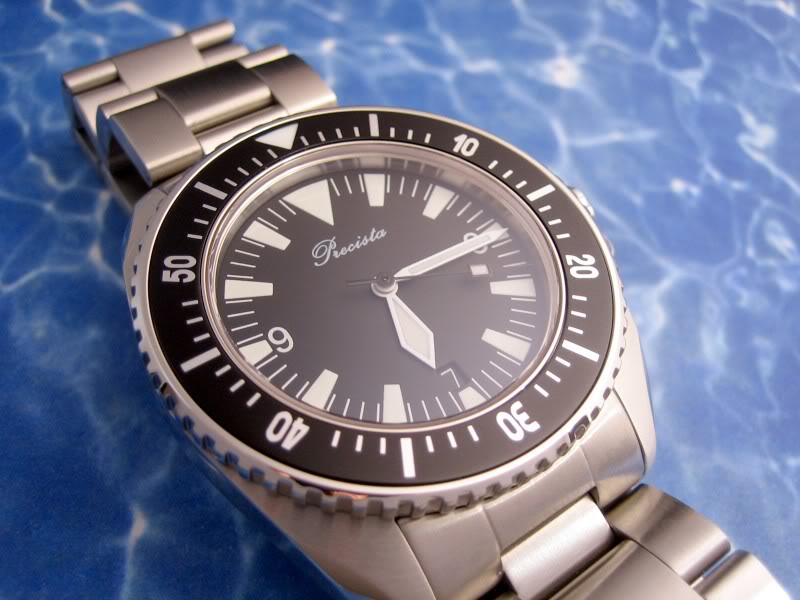 Acquisition details
Timeline
Date acquired 4/30/10
Sold 8/1/10, Edouard Grimbert, $280 net. Big loss on this one, oops.
Specs
42 by 12.45mm - good size, a bit wide but ok
300m water resistant, 4,800A/m magnetic (stock, probably no soft iron casing)
Flat sapphire with inner A/R
ETA 2824, standard grade, date window at six
A bit heavy at 205/125g
Plain (probably aluminum) bezel
Links:
Reviews
Quick notes and overall review
The PRS3 is a homage to the Omega Seamaster 300, with good materials and the excellent ETA 2824 movement. Bought as part of Looking for The One Watch.
Attachments:

prs3nonle3.jpg
(image/jpeg)