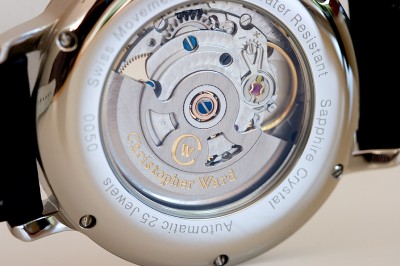 The ETA 2824-2 may be the most-used mechanical Swiss watch movement in the world. Available in five grades, the 2824 truly deserves it's title of 'tracteur.'
You'll see it in watches ranging from about $300 on up into several thousand dollars, and into the tens of thousands when heavily modified (e.g. Ulysse Nardin) or when paired with Dubois-Dupraz modules such as chronographs or perpetual calendars.
Now that the patents have expired it's been cloned by
Almost certainly by other companies as well.
Specs
The specs have changed over the years, but here is a current snapshot:
Links
Related pages
Attachments:

aviator3-scaled.jpg
(image/jpeg)