Definition
An automatic watch is one where the mainspring is wound by inertia and the movements of the wearer. Typically, a centrally mounted rotor spins around and, via reversers or magic lever, winds the mainspring.
Here's the rotor on my ETA 2824:
There are variations:
Early automatics used edge-mounted weights and gear cages. Citizen did some of these; they were less efficient.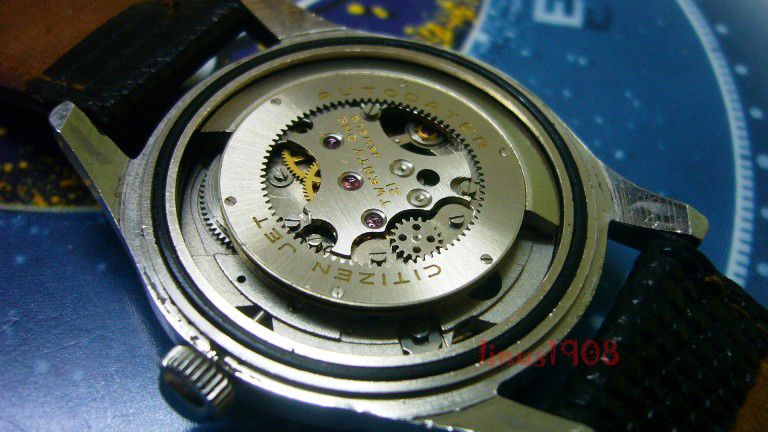 (Image credit: WatchUSeek, a Citizen Jet Parawater)
Omega and others made so-called 'bumper' movements that swung through an arc and stopped by a spring.
Micro-rotors like the Universal Geneve from the 1960s and the current Chopard/Parmigiani-Flurier 1.96.
See ETA 2824 for a typical current automatic movement.
Links
Attachments:

P1040666.jpg
(image/jpeg)

parawater.jpg
(image/jpeg)