IWC 3568 "Aquatimer"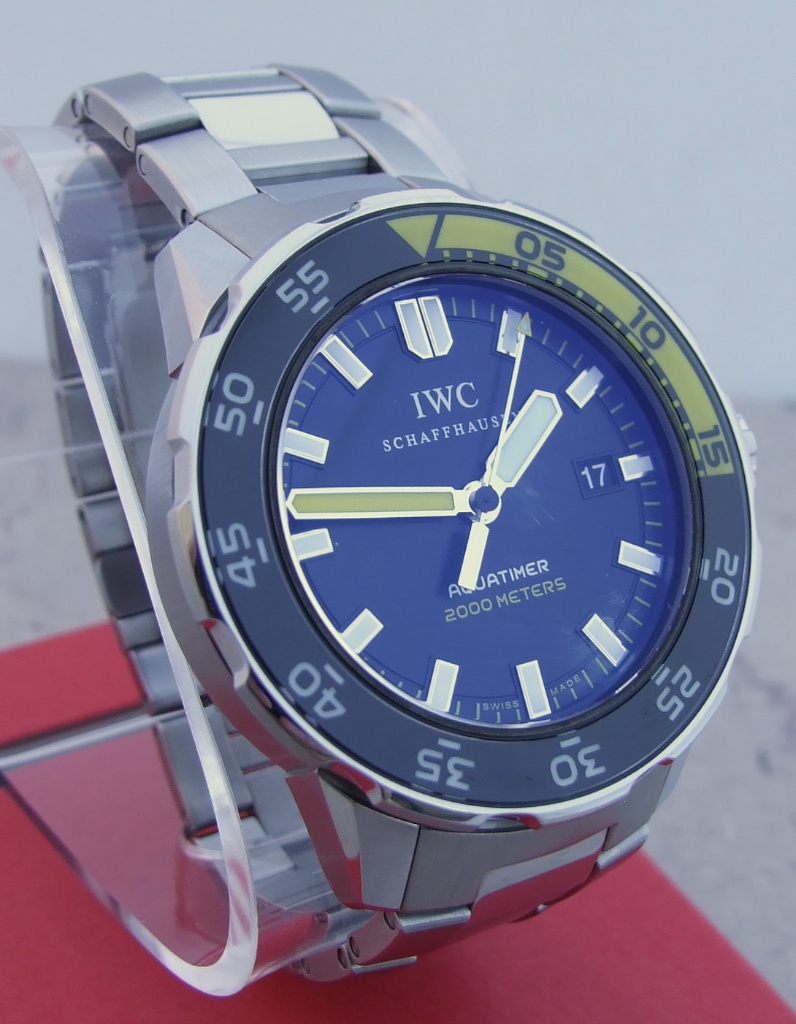 Pros
Killer sapphire bezel with bank-vault ratchet
Excellent, legible dial and hands
Good AR coatings on crystal
Cons
Nonstandard bracelet meant no leather or non-IWC strap
No micro adjustments on bracelet, so fit not adjustable for temperature
A bit too large and heavy
Very much a luxury watch - too many reflective and polished bits. Very attention-getting, doubly so on the bracelet.
Unprotected crown
Summary
A wonderful watch, but a reminder that I should have stayed closer to my quest in terms of size and weight - the 3568 is, at 205g, just heavier and larger than I prefer. I've an essay on consumer versus luxury goods, and this watch is a centerpiece: a perfect example of how Richemont made IWC into a luxury brand. This line of Aquatimers is, in my long term opinion, too much luxury and too flashy for the person I am and the life I lead. Which is why it'd been in a box for a month since the Armida A2 arrived, and why I jumped on a swap for the IWC 3536 Aquatimer when the opportunity presented itself.
I should note that it's nowhere near as blingy as a Rolex or 8500-based Omega Planet Ocean, but my personal threshold is pretty low these days.
Links