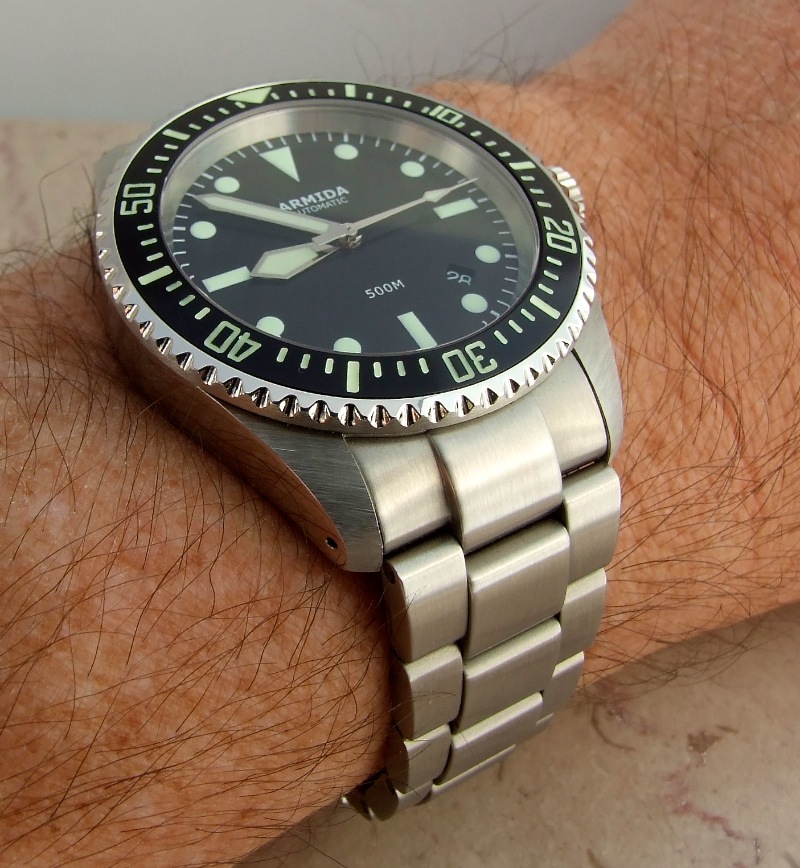 Acquisition details
Price $649
Discounted/gift/loan? Yes, for ABlogToRead.com
Vendor Armida
Timeline
Date acquired Jan 2 2012
Sold mid to late 2012 to local friend Tom Dorsey in exchange for a camera - both happy! It's his sole wearer, so worked out great.
Links
Quick notes and overall review
A lovely 42mm mil sub with lumed bezel and date window, keeps superb time and Just Plain Works. The reviews at ABR really didn't agree, but I think this is a very good watch and very unpretentious.
Attachments:

a2-.jpg
(image/jpeg)