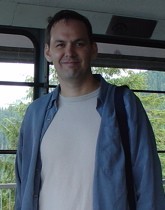 Why WatchOtaku?
A 'watch otaku' is a term that I joyfully took from this excellent essay:
Another recent Japanese import is the word "otaku." ... It has come to mean any somewhat obsessed collector who is driven to learn and share every bit of obscure knowledge about a hobby. Sound familiar? My name is Cam and I am a watch otaku.
He goes on to define another useful word, moe:
Moe (promounced Moh-eh). ... Among otaku, moe means that ecstatic feeling you get from an item that is greatly desired but largely out of reach. It also is used to describe the attributes that give one the feeling of moe (i.e., only something with moe makes you feel moe.)
...
The full richness of the moe experience requires a deep knowledge and understanding of the backstory and context of the object of desire. Moe is the warm feeling of the connoisseur when in the presence of an ideal example within his area of expertise.
This website is all about moe and otaku. It was created out of a desire for a different kind of watch review:
Detailed
Analytical
In-depth information and analysis on

Movement
Materials
Performance

Separation of facts and opinions
Disclosure of conflicts, sources and costs
Context:

How does this compare?
What's the competition?
Is it a good value?
What are the alternatives?
What are the long-term costs?
Depreciation prospects - is it reselling for 40% of list?
As methods, I wanted:
A linked visual dictionary of terms, firms, people and the like, easily edited and linked
Radical transparency:
A collection of tutorials and links for anything on the site
Site software that provides easy ways to see

Page history and revisions. Like this! Go to View/This Page/Page Information on any page for a complete audit trail of all changes! No one else has this.
Custom RSS feeds, for tracking whatever interests you.
Simple navigation, multiple methods
Views of site traffic, popularity and such
User forums (though I may abandon this, as other sites already do an excellent job)
The ability for users to be promoted to editors if they want to contribute or edit, especially the wiki and news.
I've a lot of experience with science and measurement, and it frustrated me to see so many handwaves on things that can be measured:
Luminosity over time.
Materials composition (XRF is getting affordable now, at least used on ebay).
Simple stuff: Measure size and weight.
Measured water resistance - for this I'll need some more hardware!
Goals
Some of the things I'd like to do:
Research, acquire and use a system to measure mechanical watch performance. Witschi, TYMC, or perhaps homebrew. See Measure movement performance.
Document and use my NTP stratum-1 timeserver to measure the performance of quartz movements.
Use calipers and digital scale for basic measurements.
Create and document a system to measure lux, the world's first repeatable and calibrated luminosity measurement platform.
Raise the funds to purchase an XRF for checking materials, coatings and such.
Raise the funds to purchase a pressure testing apparatus to validate water resistance ratings.
Explicitly permit the reuse of my work, techniques, sources and software via Creative Commons and Open Source. (Done, see site footer. CC3, remix OK, non-commercial.
Methods
Funding: I plan to follow the model of Dan's Data, and try for self and donation funding. I'm happy to pay out of pocket while I soft-launch and do initial writing, with the hope that I can solicit donations for equipment (XRF, Witschi, pressure tester, photometer, etc) and get review watches or loaners based on my existing industry contacts. If you'd like to donate, loan or contribute, please see the donation page.
Collaboration: I have ten user accounts licensed on this software. If you'd like to edit, write, design, photograph or otherwise contribute, please email me and let me know what you'd like to do.
Rules and donations
Attachments:

my sdsc-staff-pic.jpg
(image/jpeg)