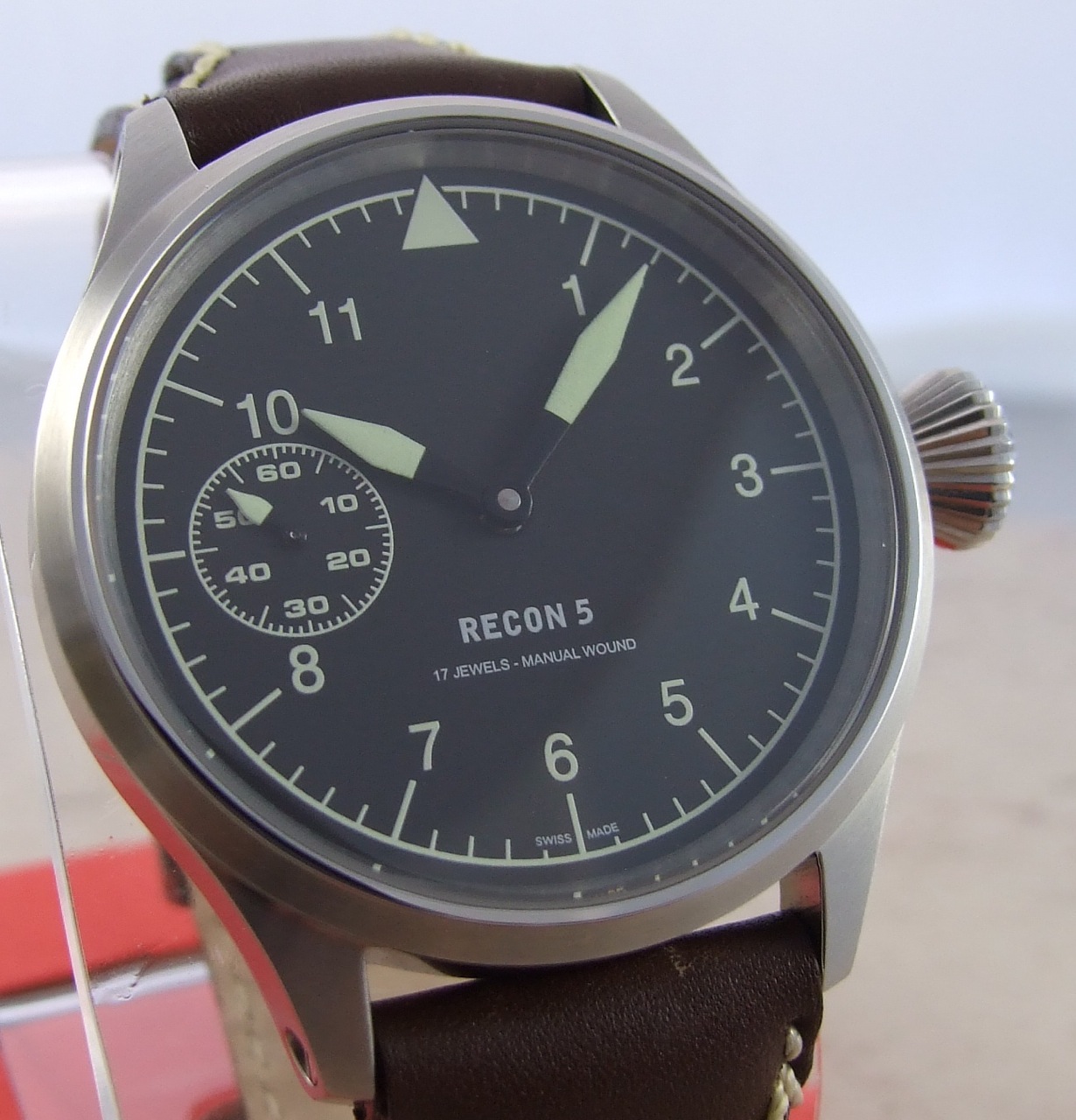 A lot to like about this one (ETA 6497, good lume, nice design) but for me I've already got the very-similar Stowa and just wasn't wearing the recon5.
Co-worker Alex likes it and is going to order a Bracelet, which should work nicely.
Things I liked
ETA 6497 movement - classic, fun to wind, runs well, lasts forever.
Nice flieger style with an uncluttered face
Good lume
Things I disliked
Strap a bit stiff and uncomfortable. (Easily fixed)
That's it, really. Just not enough better than the Stowa to replace it, and I don't need that many in this style.