Stowa Marine Original Limited Edition II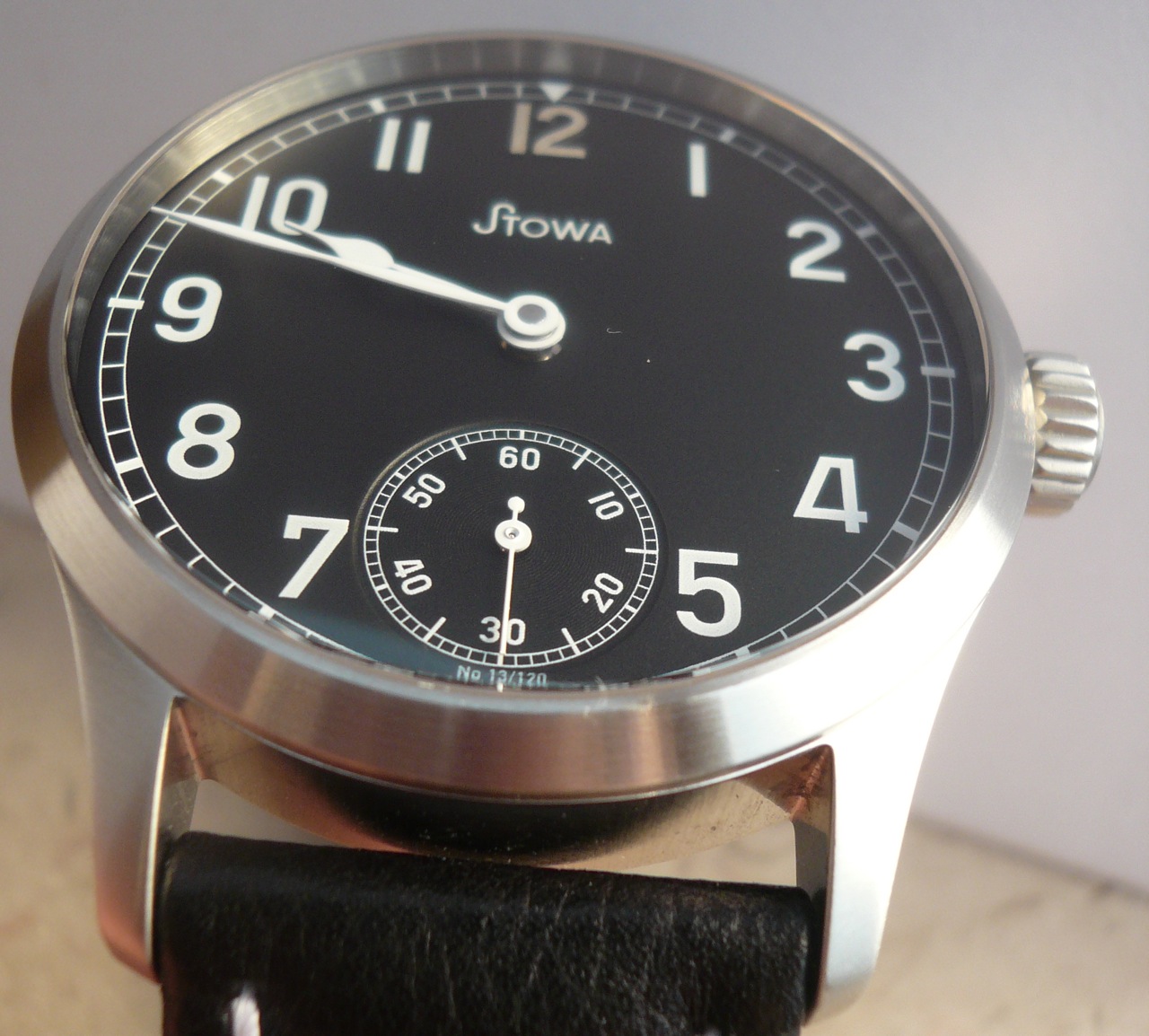 Acquisition details
$1460, sole price from watchbuys. Exclusive US dealer.
Discounted/gift/loan? Nope.
Vendor http://watchbuys.com/
Timeline
Ordered June 2009, arrived 11/11/09
Sold 12/23/10 to drster (Mark Tannenbaum) on WUS, for an RGM 151P. $900, ouch. These have not held value very well.
Links
Quick notes and overall review
She's a beauty. Minimal, clean and elegant.
By way of comparison, the visually identical Dornblueth 99.0 is $3640, so the Stowa is actually a pretty good deal. Though the ETA 6498 is quite a bit nicer in the Dornblueth, is it 2k nicer?
Attachments:

mole.png
(image/png)

stowa.jpg
(image/jpeg)

P1030392.jpg
(image/jpeg)