Prometheus Ocean Diver Day-Date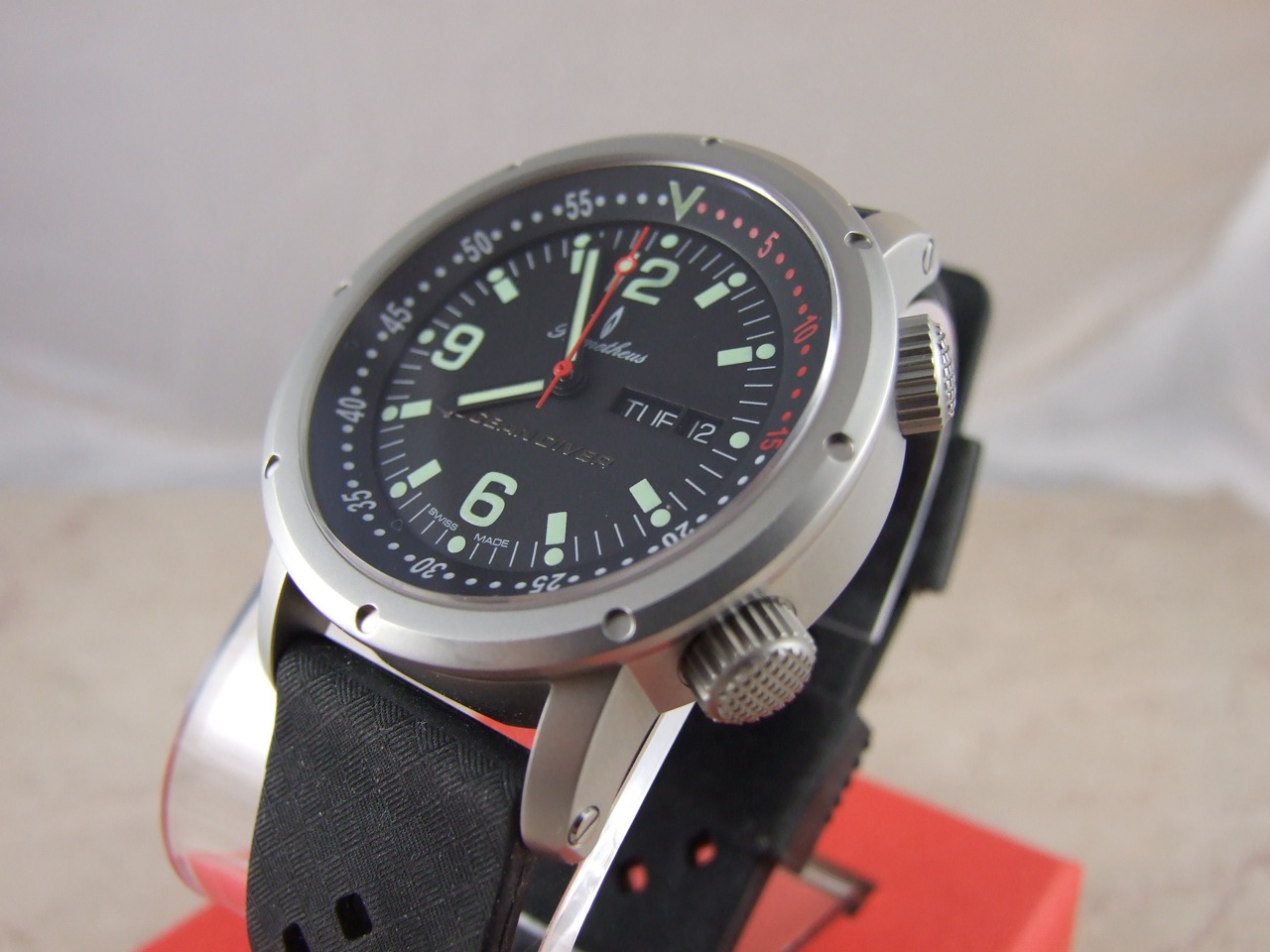 Pros
A wonderful, amazingly inexpensive Swiss diver with a design that's actually unique.
Good ergonomics, well made, kept chronometer time.
I really liked how the watch looked totally different on the red strap they included - a completely different look.
Day-date divers are rare, and that's a feature I miss on the IWC.
Cons
Weak lume
Black hands on black dial equals so-so legibility.
Could really use a matching bracelet
Summary
I really hated to part with this one, and for the longest time on the quest I had it marked as a keeper. In the end, the IWC proved enough better that I decided I'd be OK without the Prometheus.
The other major tipping point was the internal bezel: it makes for a clean and elegant design, but it's just not as convenient as an external. You have to rotate a crown with two or three fingers, carefully, which is much slower than grab and twist.
Links
Attachments:

DSCF1622.jpg
(image/jpeg)