Prometheus Jellyfish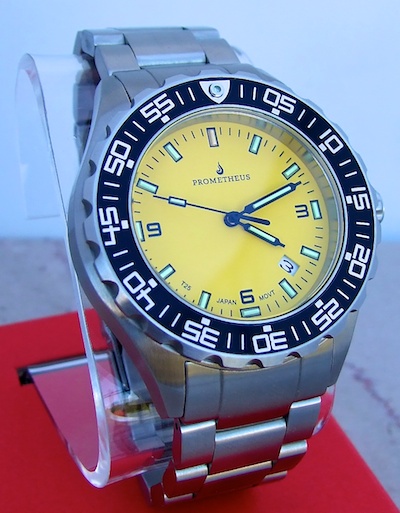 Acquisition details
Price $345
Discounted/gift/loan? Yes, for WatchReport.com
Vendor Prometheus
Timeline
Date acquired March 2011
Sold, $225 on WUS, 2/29/12, George Mendoza.
Links
Quick notes and overall review
Built around the very nice
Seiko 6R15
and
tritium
tubes, this is a solidly built and quite quite nice diver. A bit heavier than I prefer, so after I got
the lighter IWC
it never got worn.
Attachments:

jf-2.jpg
(image/jpeg)