OWC MS-5517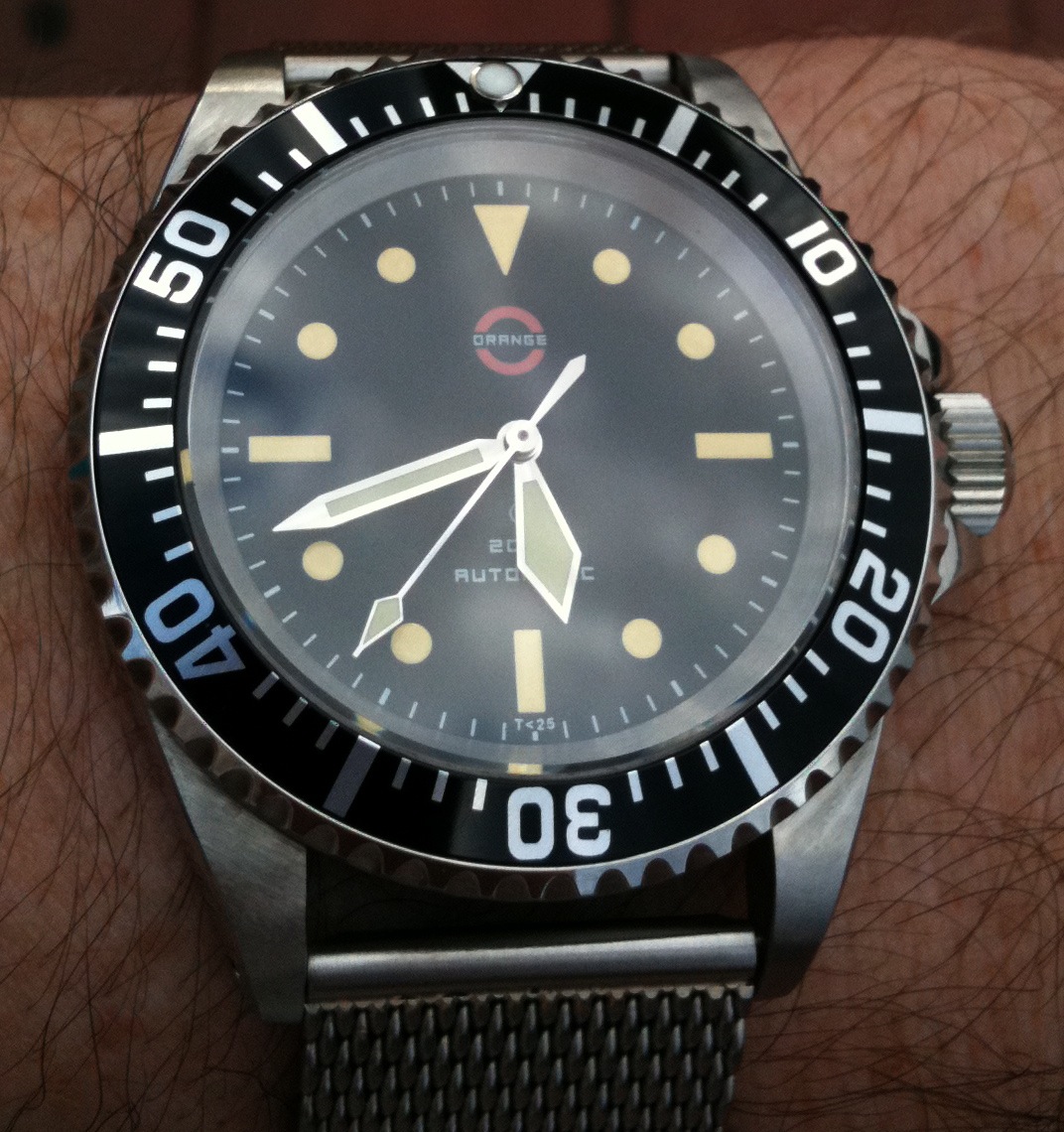 Release 1 MS-5517, with custom Seagull ST2100 movement, a clone of the ETA 2836 day-date movement. Alas, the day and date have no aperture and are thus kind of mystical.
Hand-drilled lugs, aluminum bezel insert.
Acquisition details
Price
Discounted/gift/loan? Yes, for WatchOtaku
Vendor OWC
Timeline
Date acquired 11/2009
Traded on 10/1/15. I have the newer OWC MS-5517 and this one was sitting there sad and idle. (3:1 on an Oris BC diver)
Links
Quick notes and overall review
Read the review - awesome watch! Finally, a Rolex style that has a full bezel, no cyclops and at a price real people can afford.
Attachments:

owc5517-mesh-me.jpg
(image/jpeg)