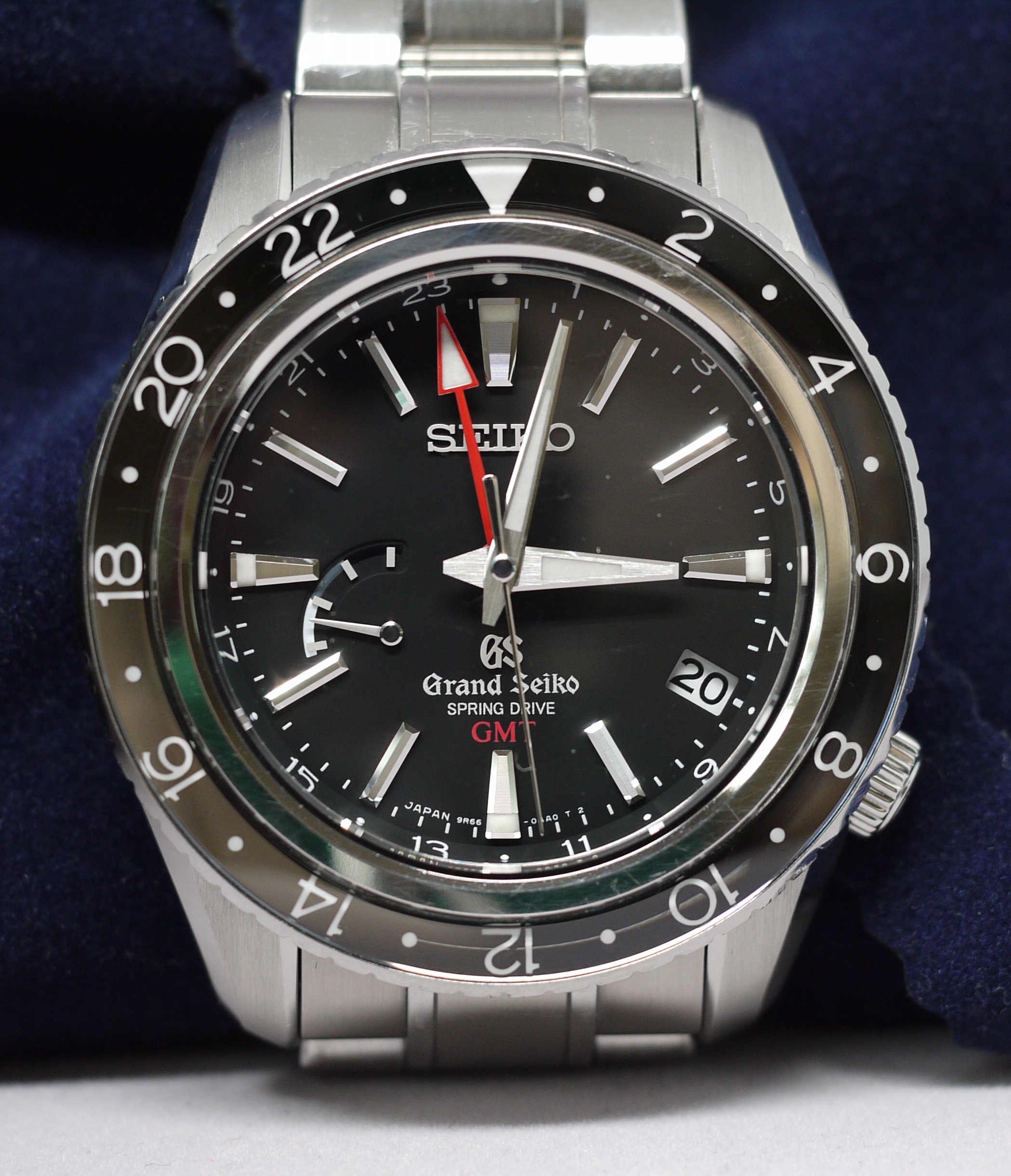 Details
This is the Grand Seiko SBGE001, acquired in February of 2016 from sriswit on WUS. You probably know the specs already, but to recap:
Spring Drive cal 9R66

72 hour power reserve (with dial indicator)
Jump-set hour hand (travel GMT)
+- 1 second per day, +- 15 seconds per month. In wearing it, I get +- 5 seconds per month. Superb.
30 jewels
GMT hand
Date function

Sapphire bezel

Underside lume (like my IWC Aquatimer 2000 ref 3568)
Bidirectional, 20 minutes per click
Odd hours marked on the bezel, even hours in the rehaut - neat little detail

43.5mm by 14.7mm, 21mm lugs
Stainless steel case, solid case back with engraved GS lion
Screwdown crown at 4 o'clock
Double-domed sapphire crystal with their best anti-reflective coatings, which GS calls "High definition"
Water resistant to 200m (the only non-diver GS with this rating)
Magnetism resistant to 4800A/m or 60 gauss
Lumed dial (3/6/9/12, dot at 12 on the rehaut) and bezel, also super unusual for GS
The Story
In Feb of 2016, I bought the SBGE001 from GS-collector sriswit as I explained on my Glashutte Original Sport Evo GMT post-mortem. So why am I selling it? THIS: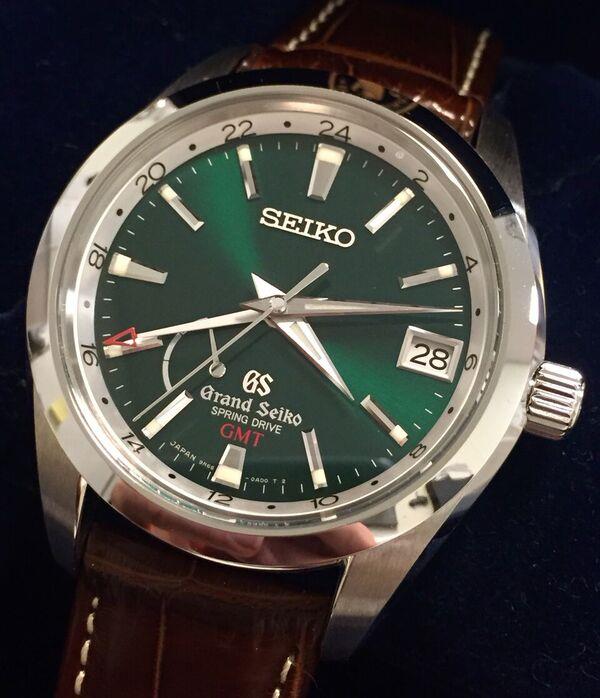 That's the SBGE033. It has the same 9R66 movement as the SBGE001, but with a few differences that I like enough to make it worth the hassle of selling my 001:
It's smaller. While no one makes large watches as comfortable as Seiko, I'm trending towards smaller, and going from 43.5 to 41mm while losing a couple mm in height should help.
MOAR LUME. The 033 as lume at all of the hour markers, not just 3/6/9/12. And I do love lume.
Display case back. I like them.
A bit more style - green is a bold color, to be sure, but I think I'll like that.
A bit dressier with the bezel fixed. I only used my SBGE001 bezel once, memorably, to track Bangalore time for a teleconference, so I can probably cope with the functional loss.
Still 100m water resistant with a screw-down crown, so I don't have to baby it.
Anyway, that's why I'm selling: I can't afford to own two 9R66 Grand Seikos!
What's it worth?
I paid $3700 for it (the SBGE001), and this price research graph from the Govberg iOS app shows the current data (click for larger):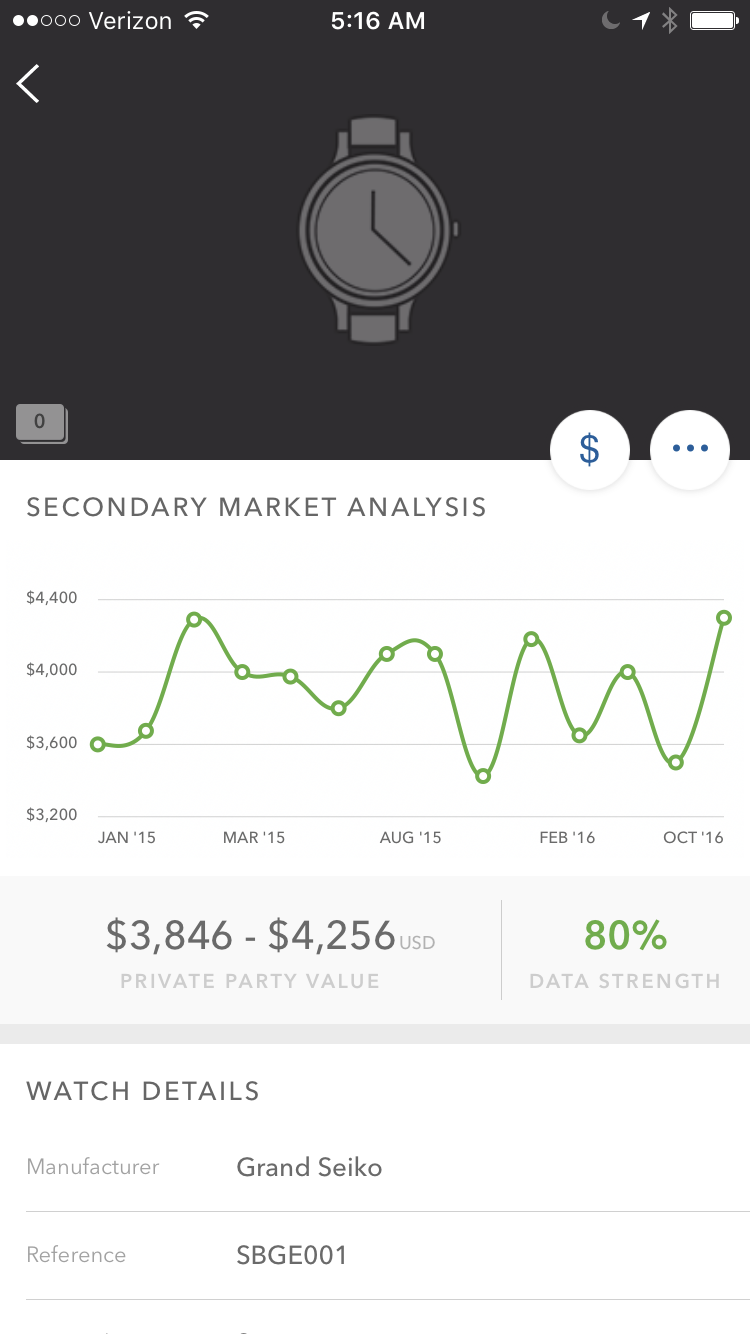 Why Less than the Goverb Price?
They show it as $3846 to $4256 for a private sale. sriswis was super candid with me that he had worn it quite a bit and that the bracelet was scratched up, so it was worth less than the Govberg data and my own price research. After having it 9 months, I've also worn it so the price needs to go down a bit more. In the interests of completeness, I contacted Seiko to ask what a case refinish would cost, they are not cheap: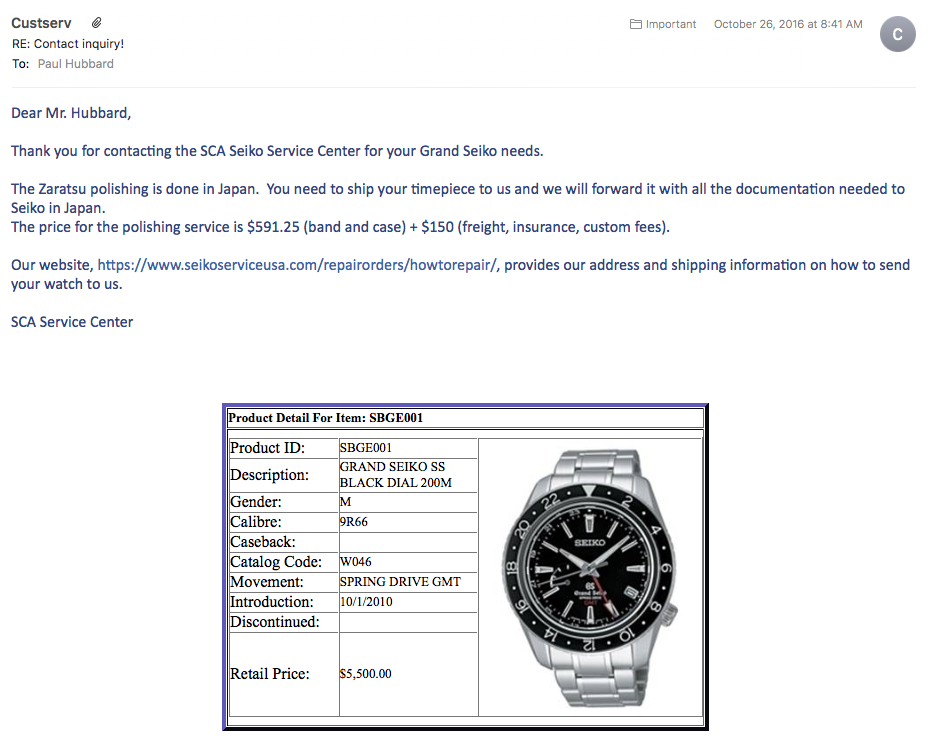 So there's that. I would also encourage you to do your own price research: I search ebay's 'completed listings' as well as WatchRecon, TimeZone and WatchUSeek.
Price, terms and shipping
I am asking $3400 net to me. This includes all three boxes, all bracelet links and the GS hang tag. I have PayPal already, other methods negotiable. I ship using ParcelPro, as one of the few that will insure watches in transit, and for CONUS I'll ship 2-day; other locations will need to cover my costs. 
Interested? Send me mail.
Pictures, taken to show as clearly as possible the state of the case and bracelet.
Click for super-large version!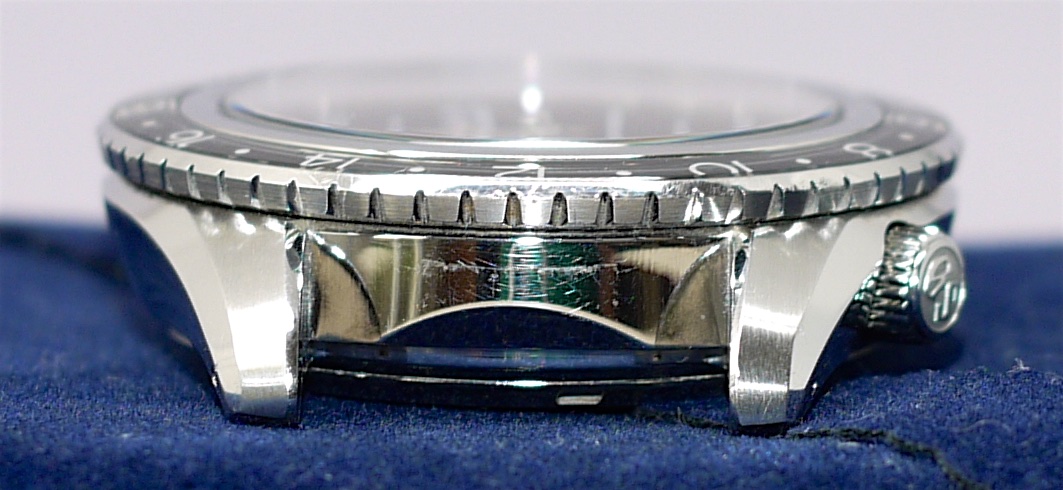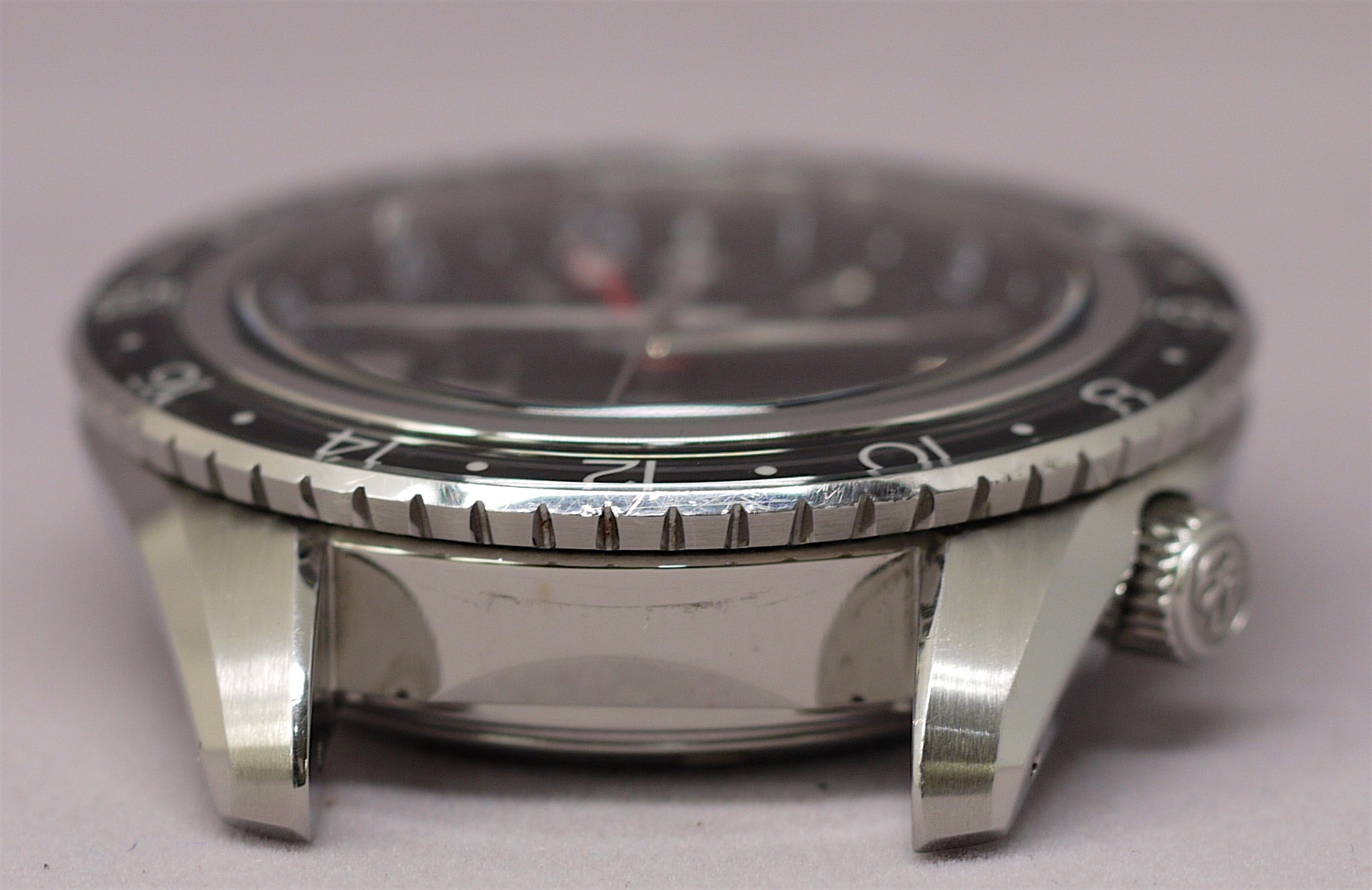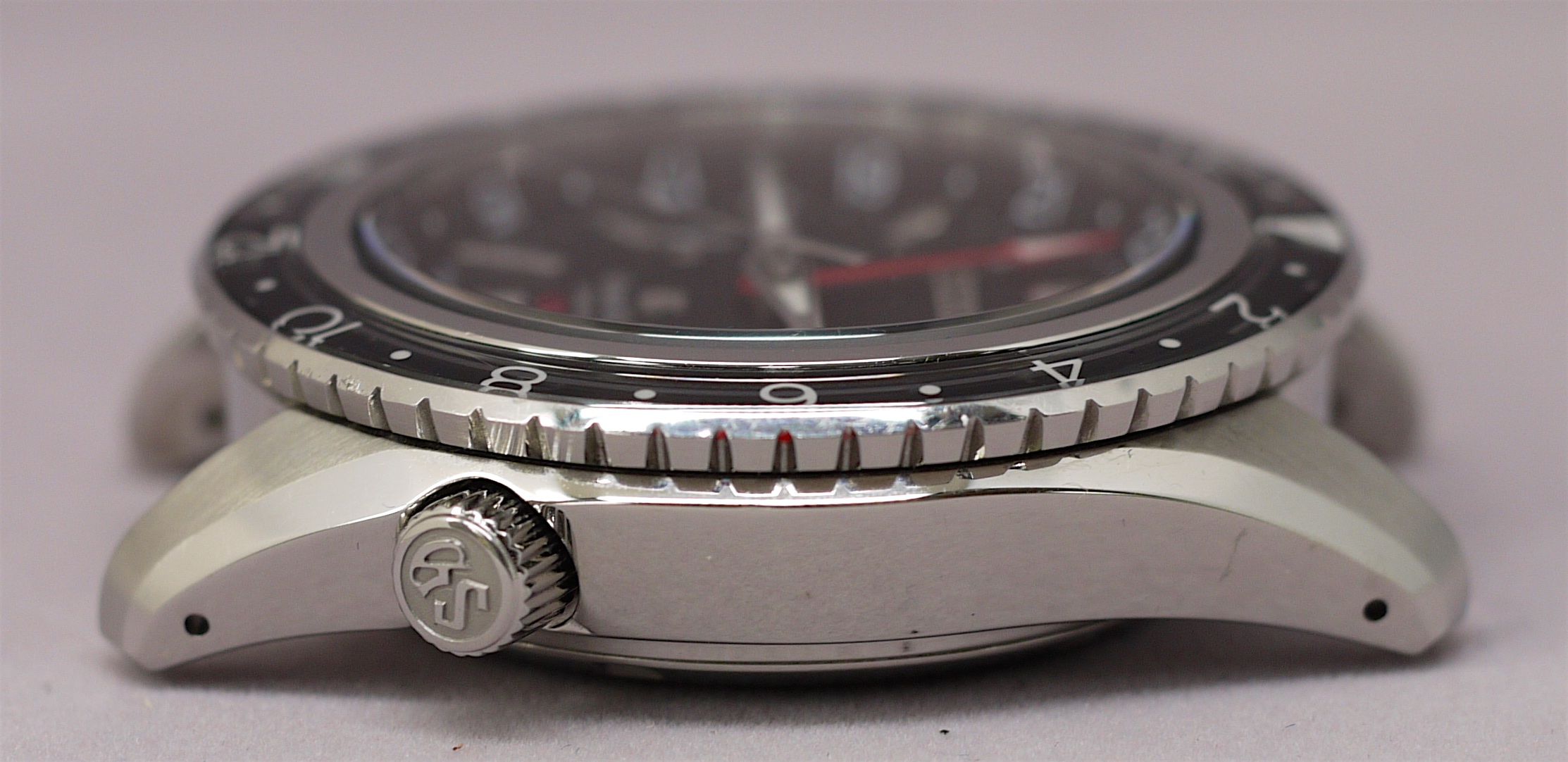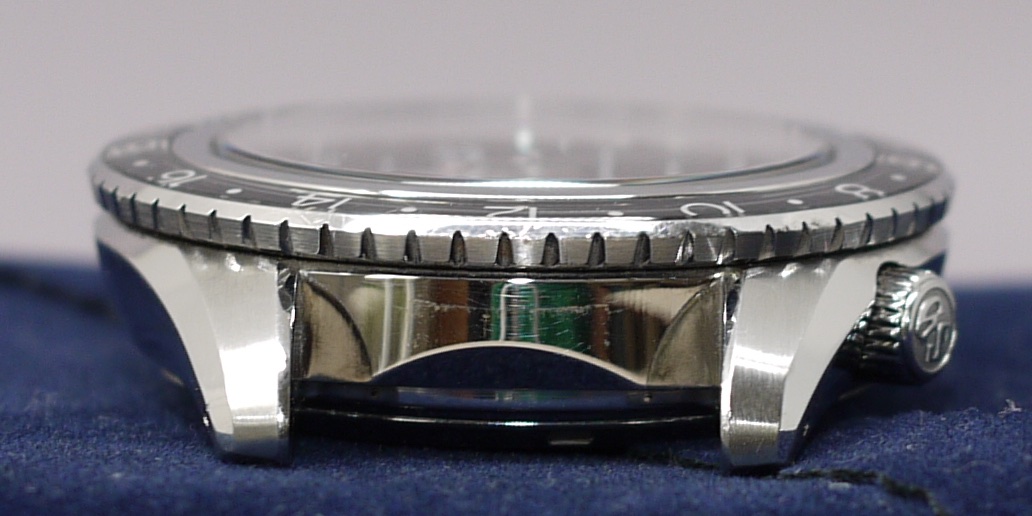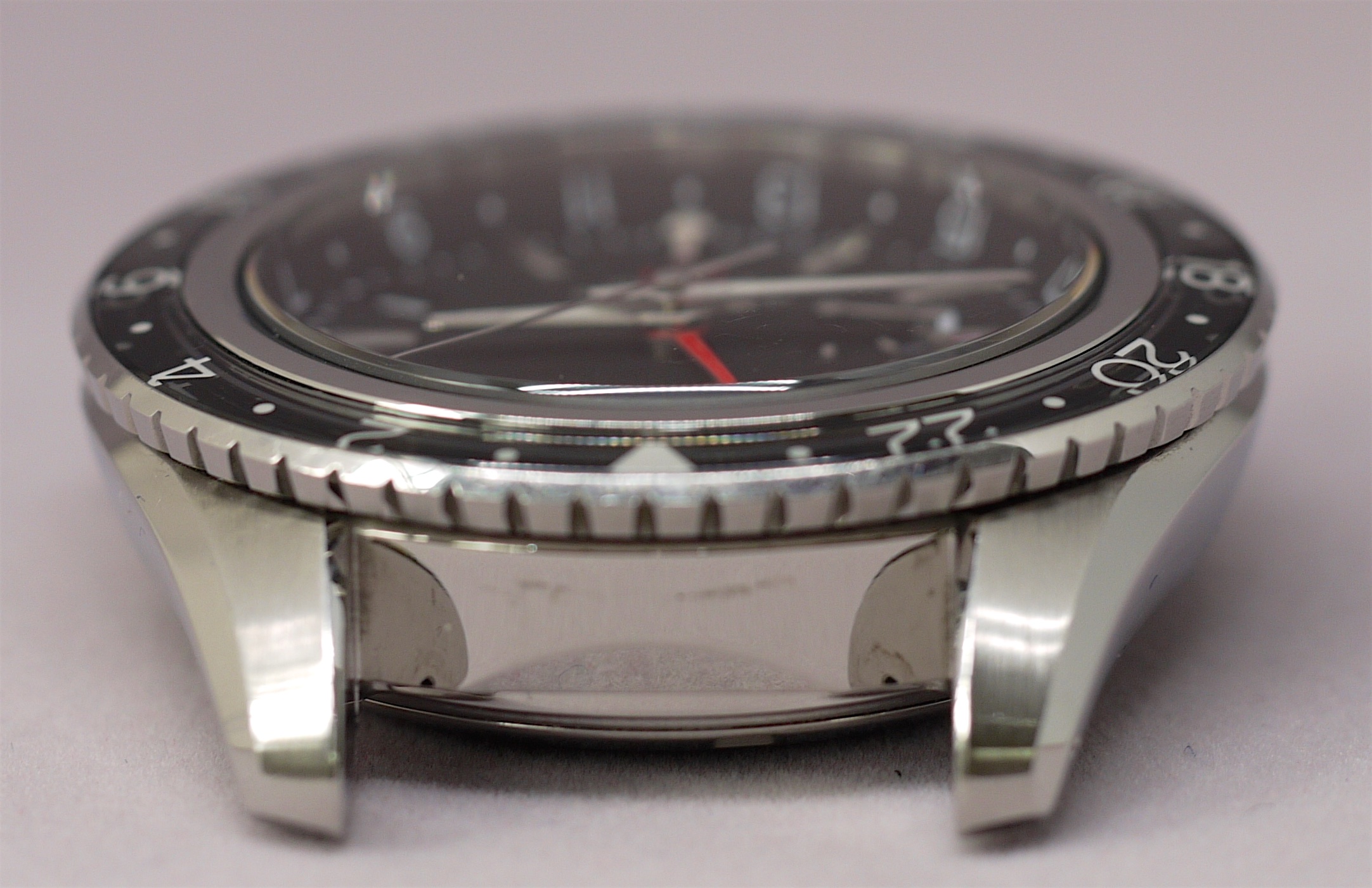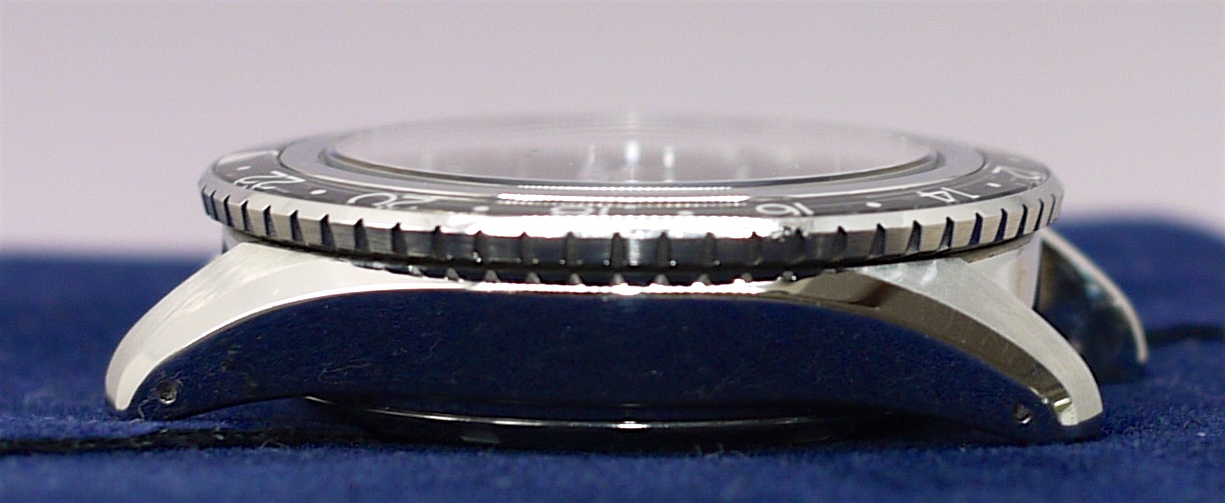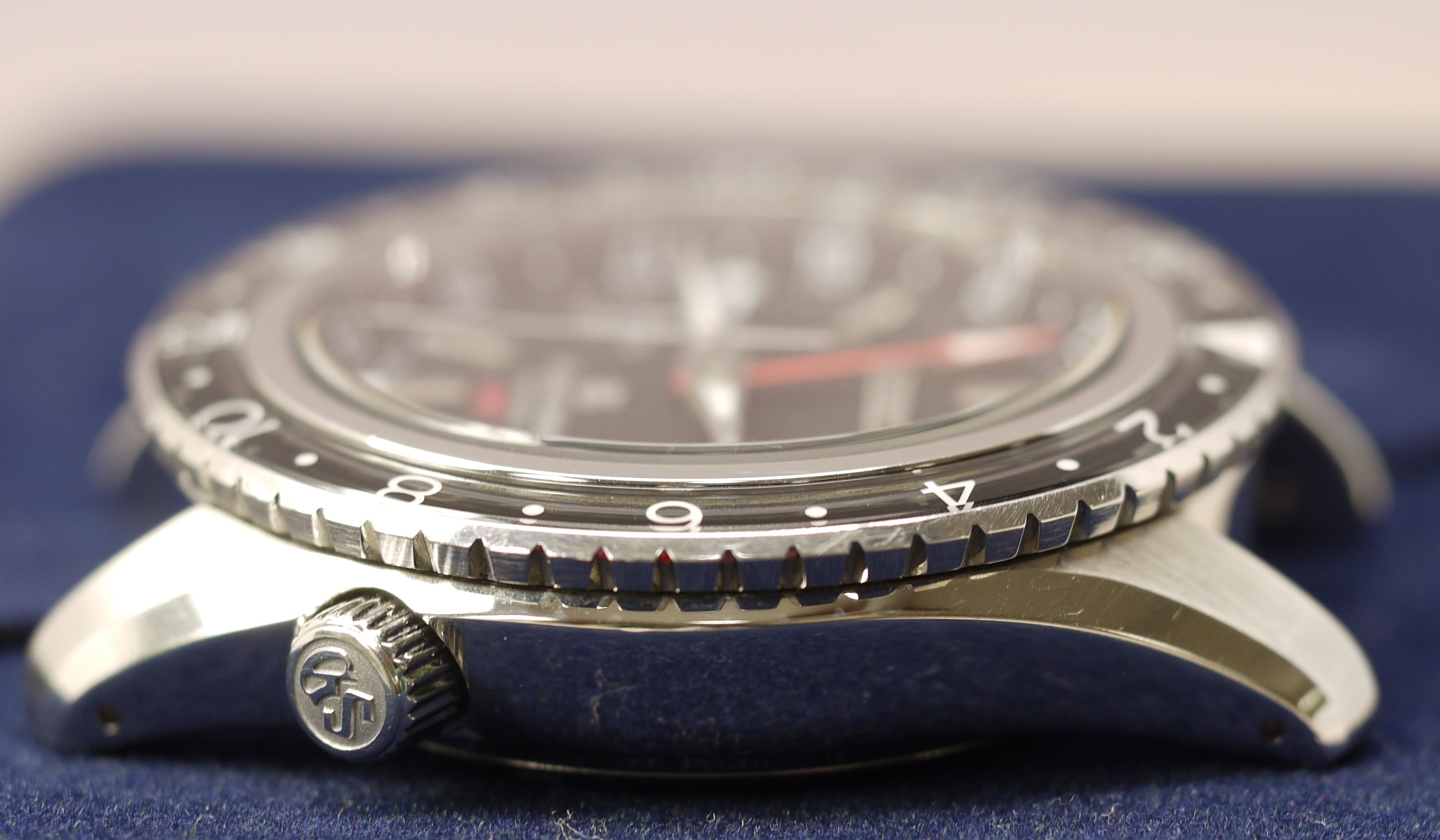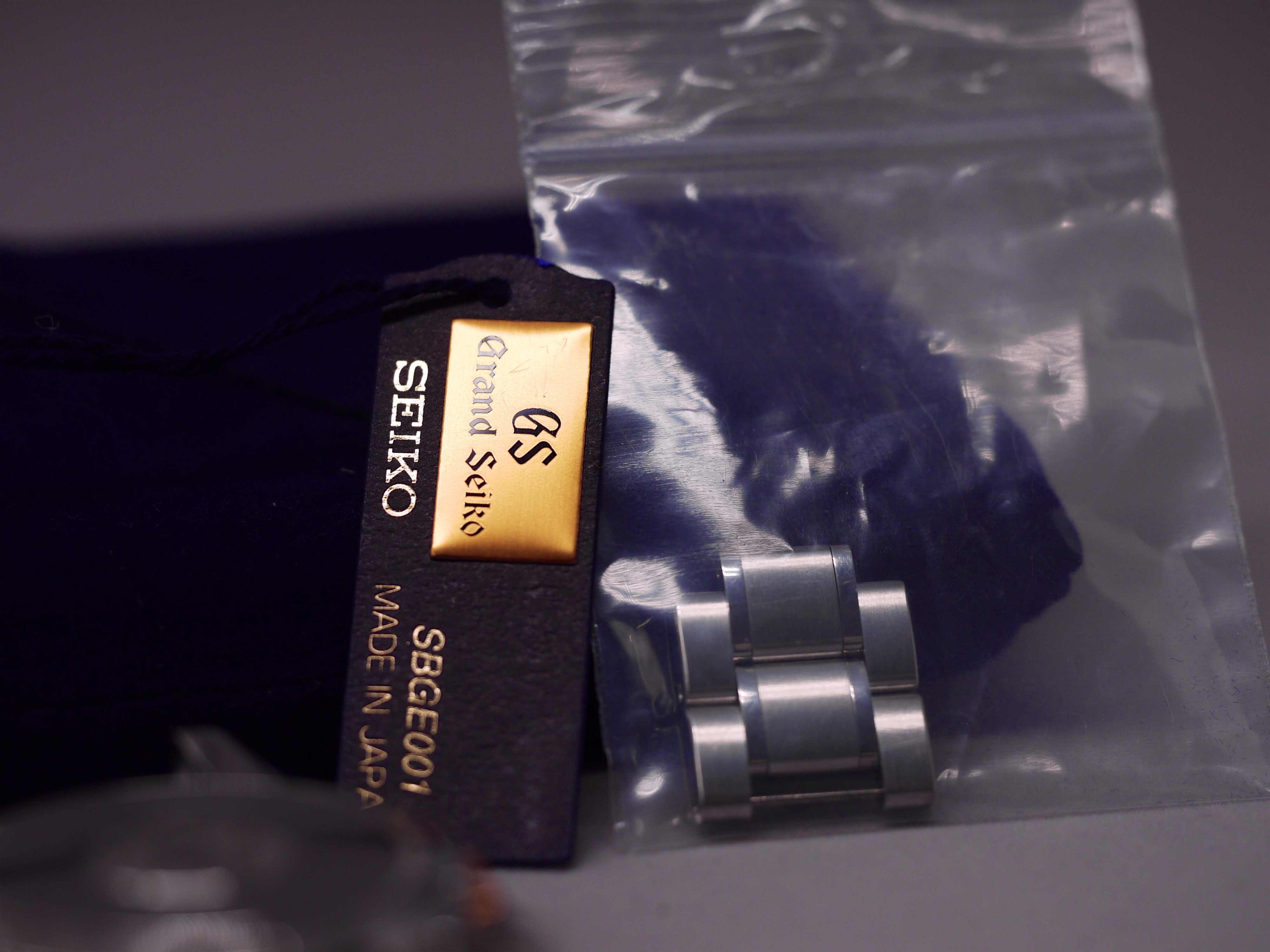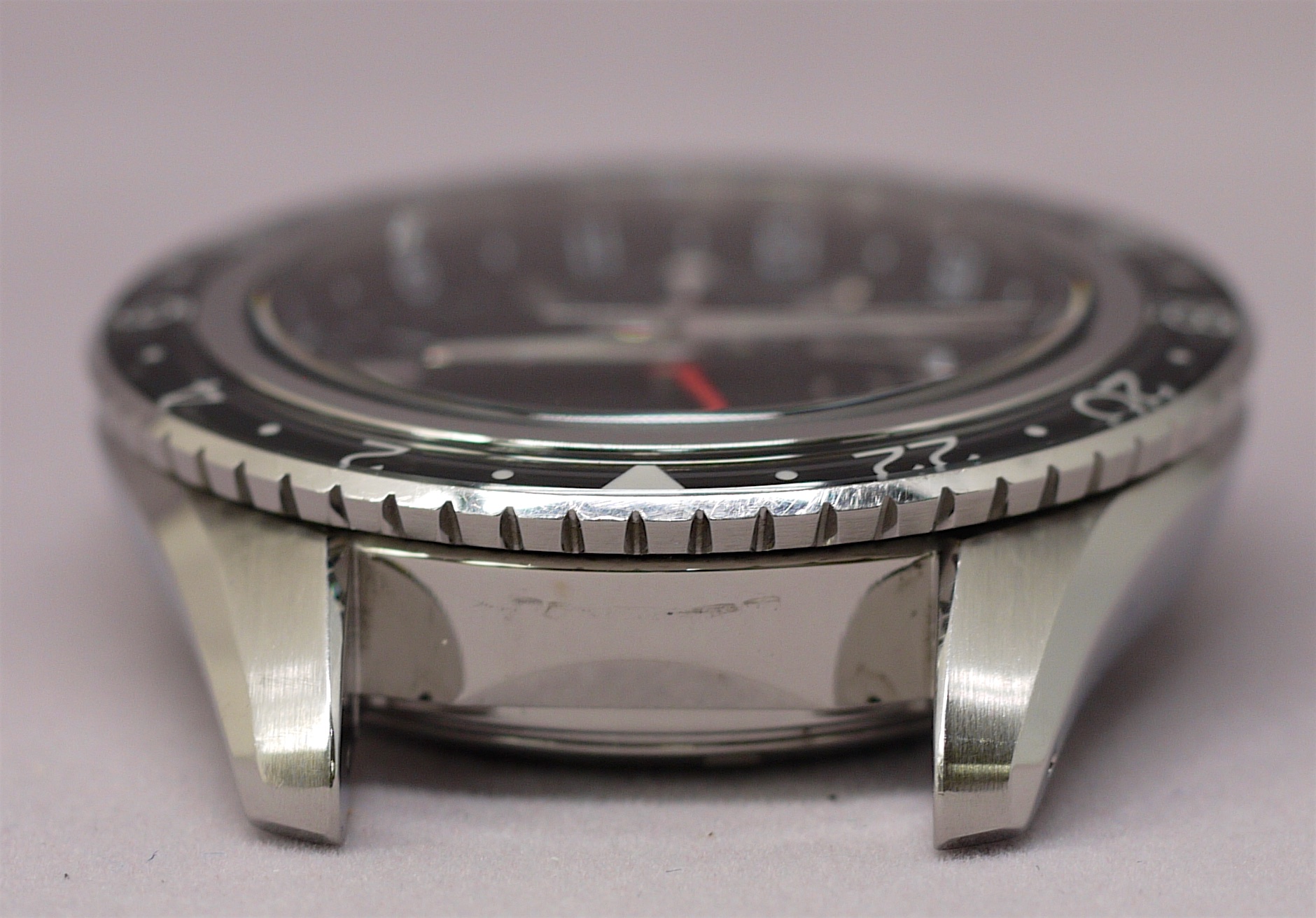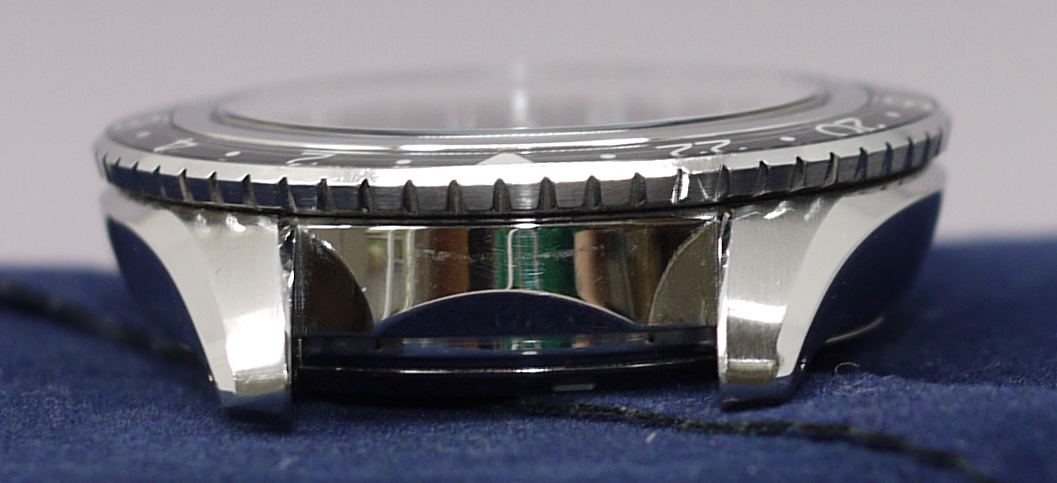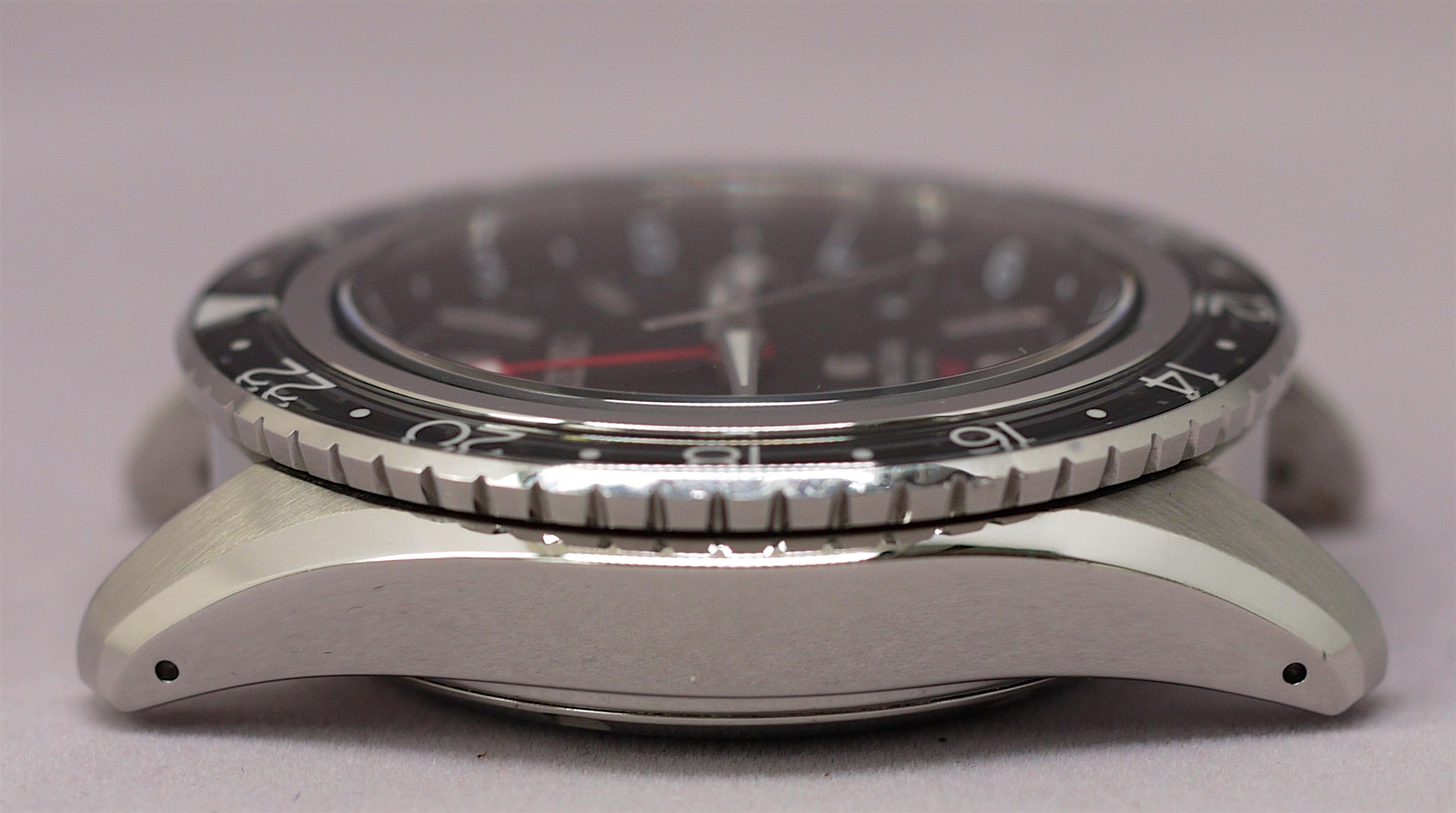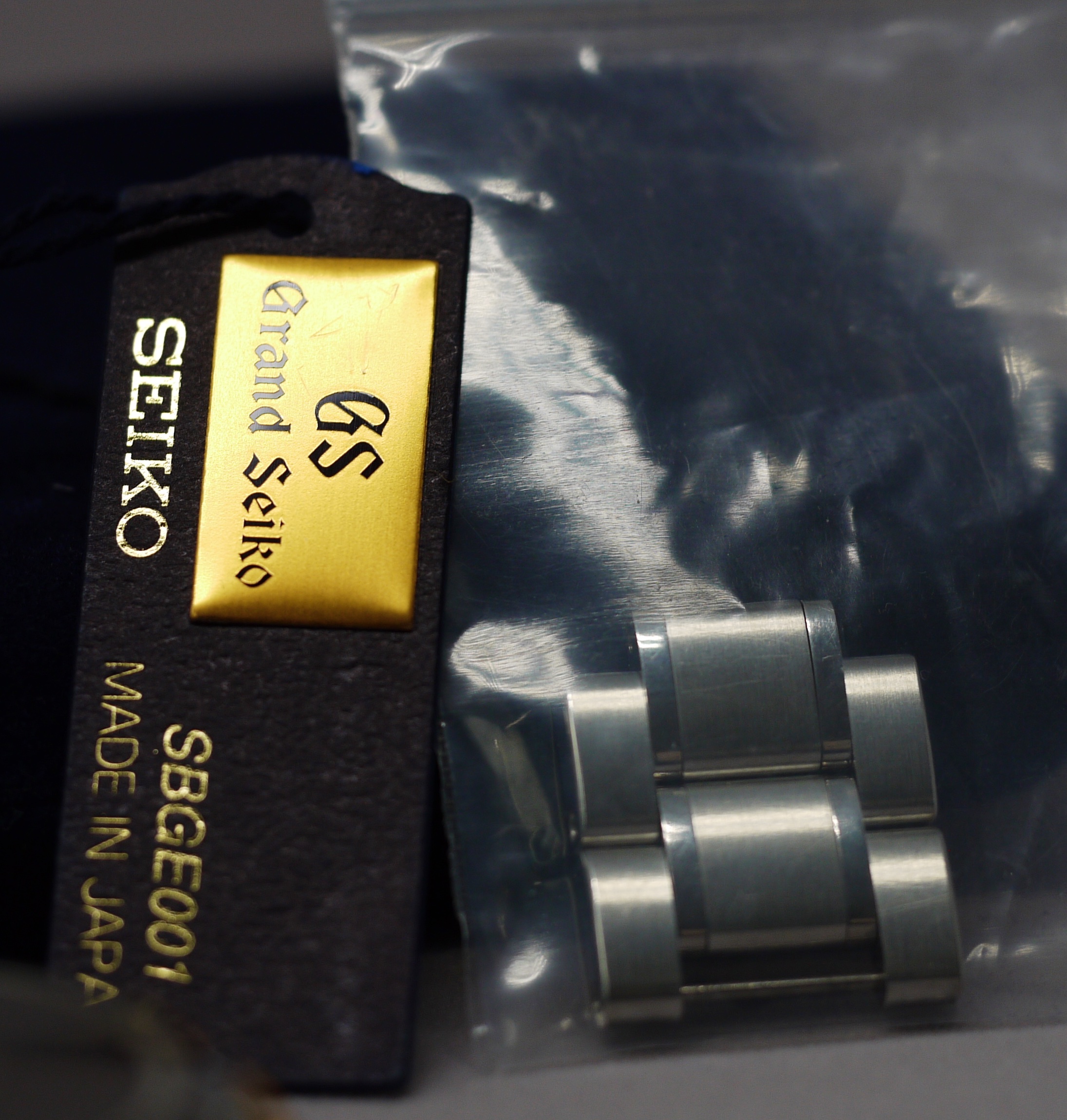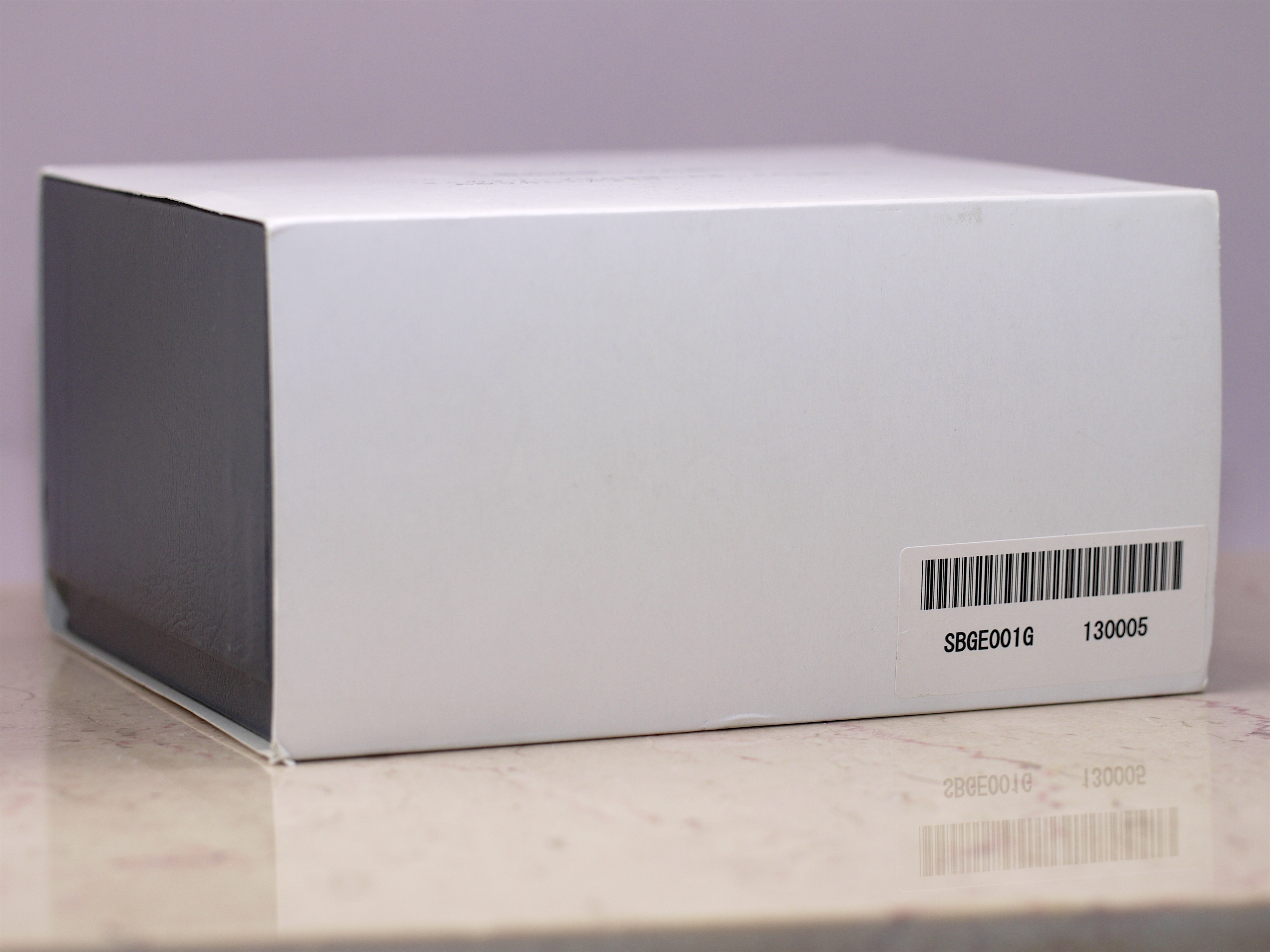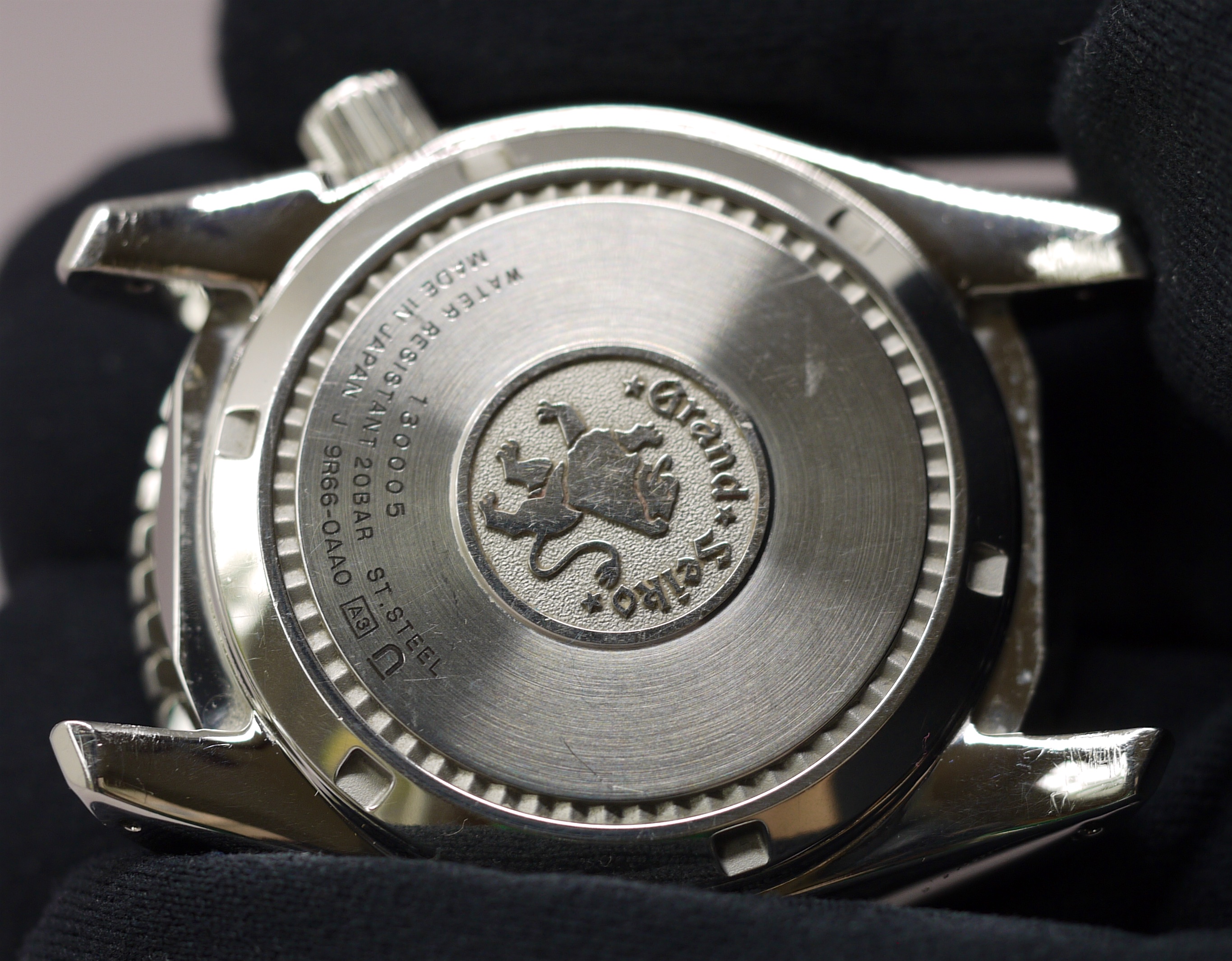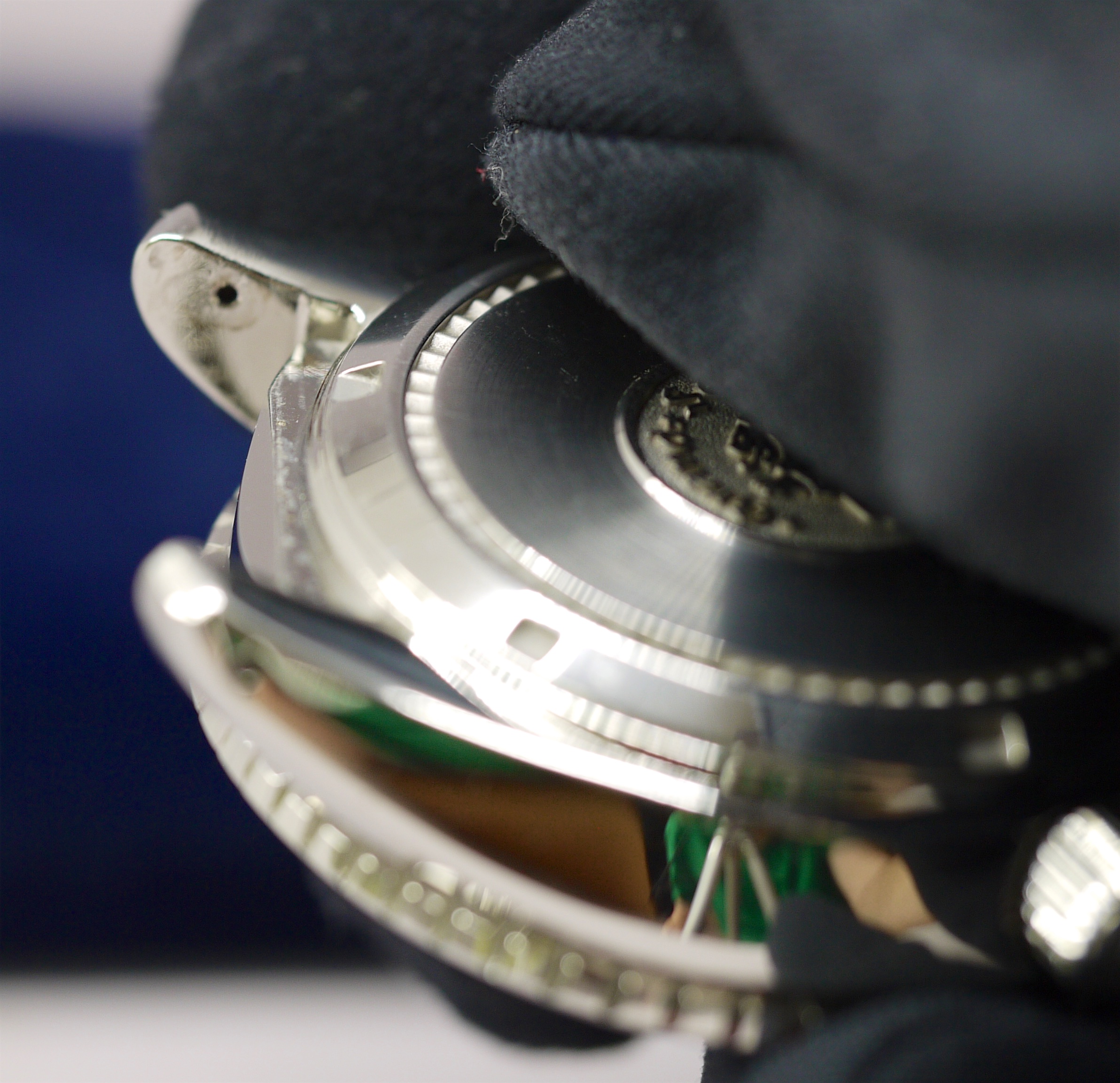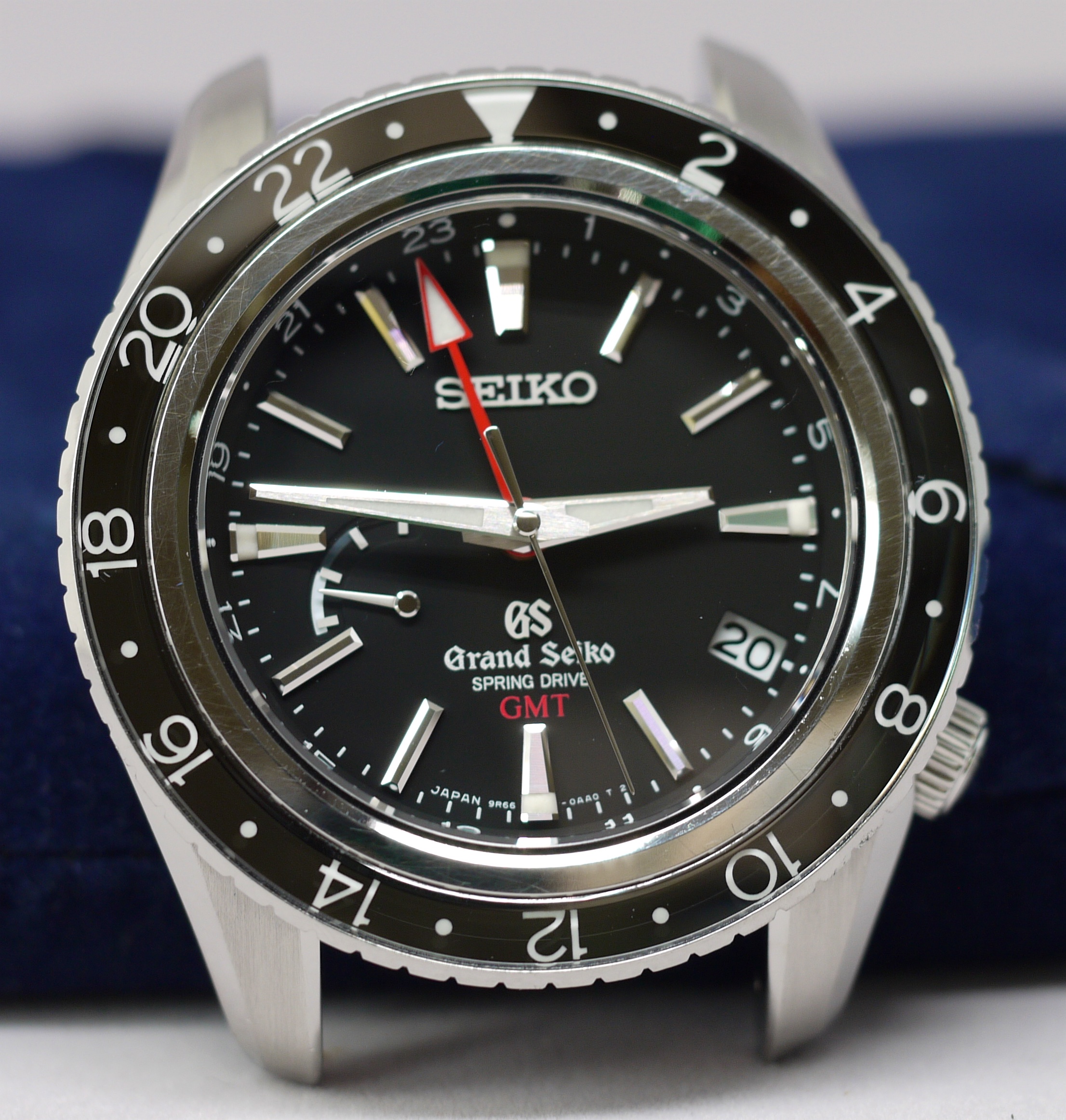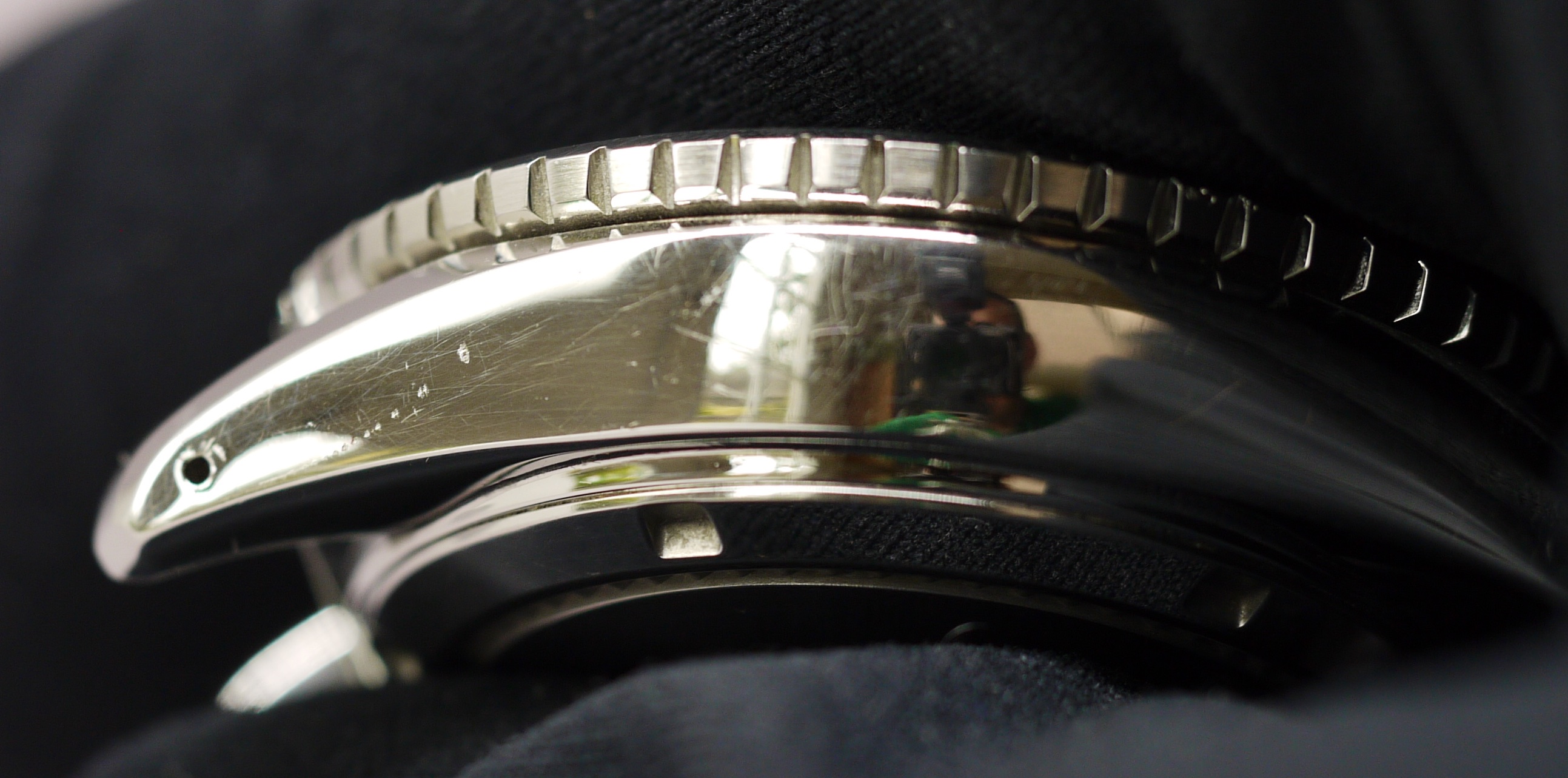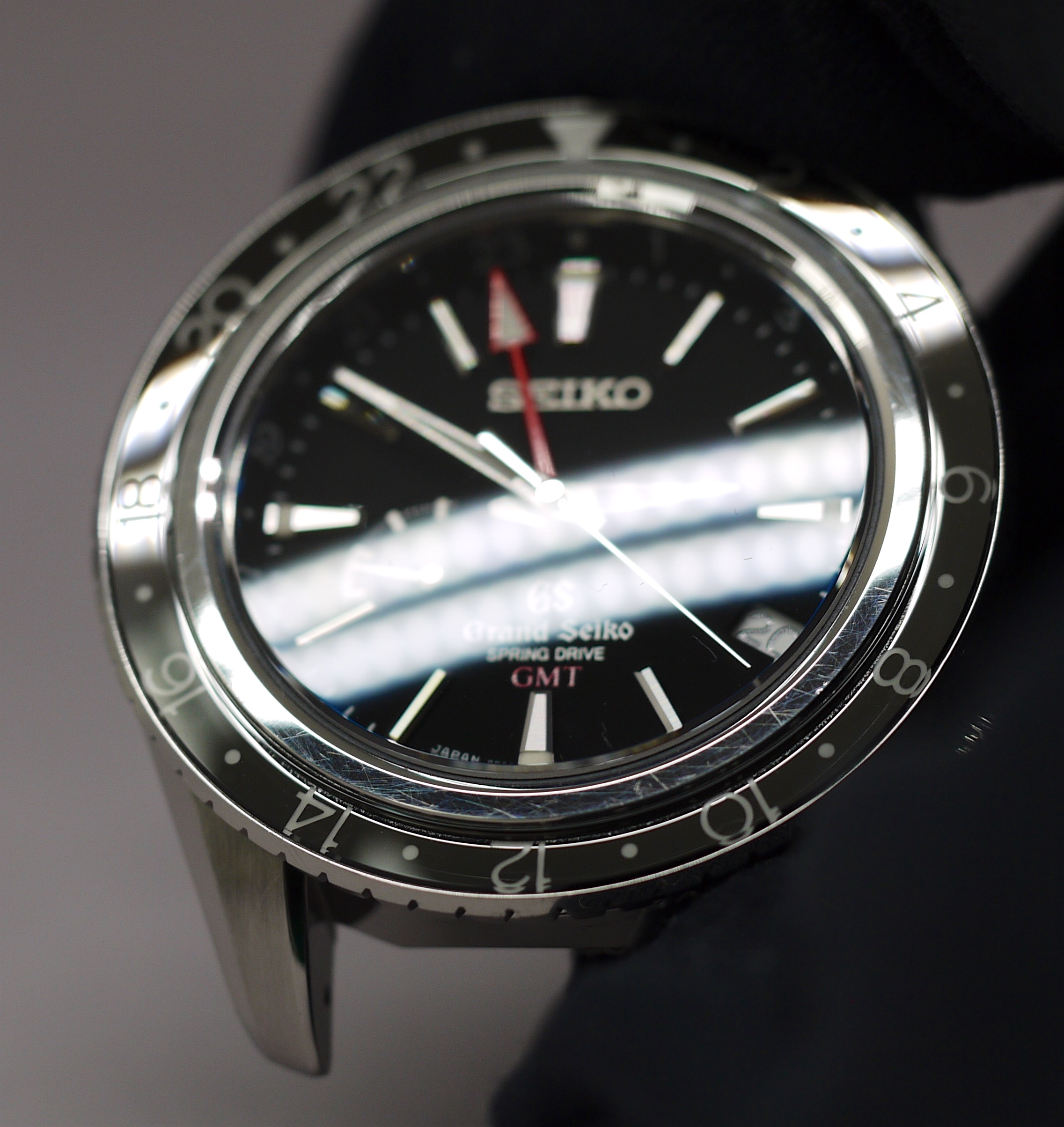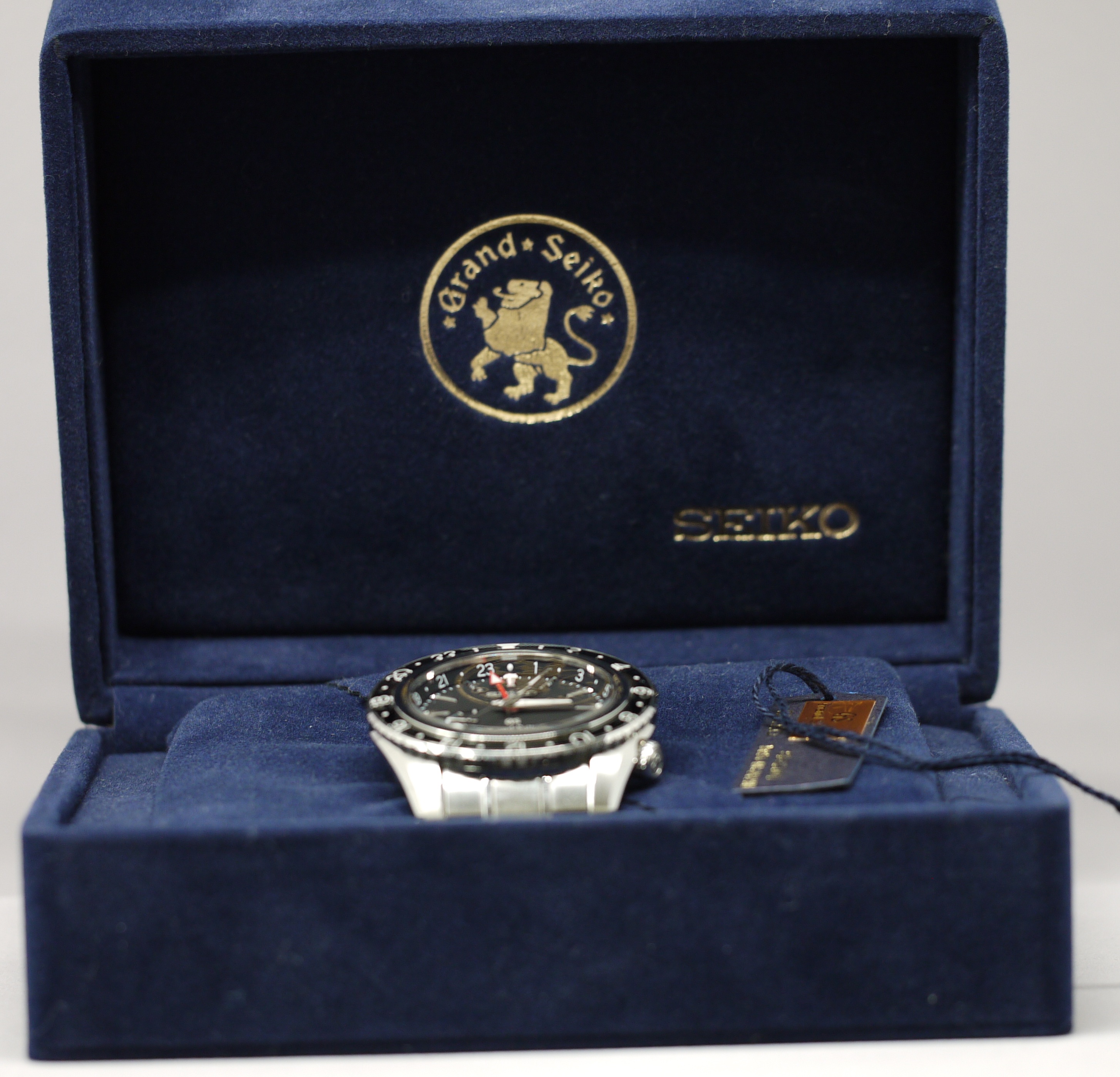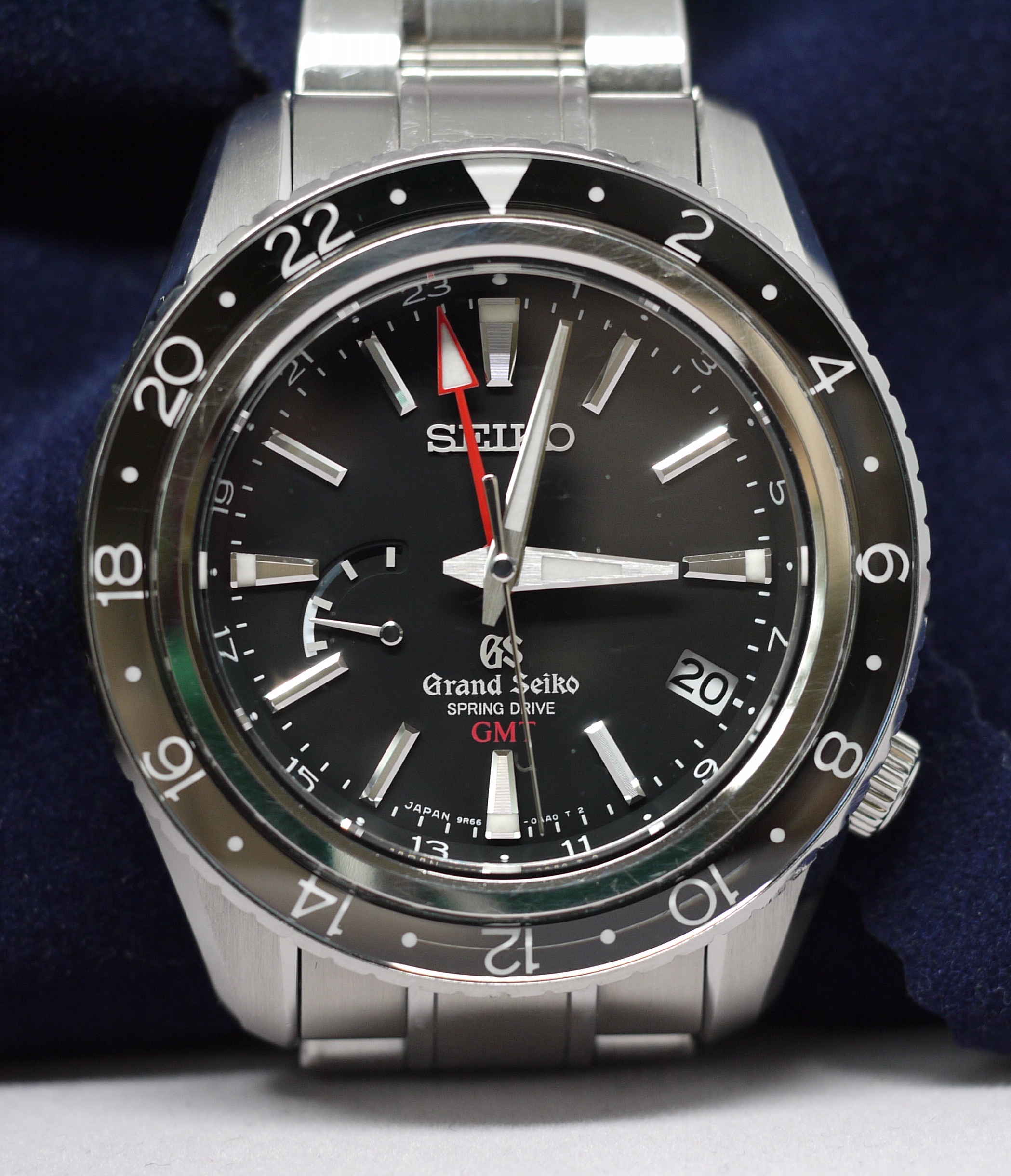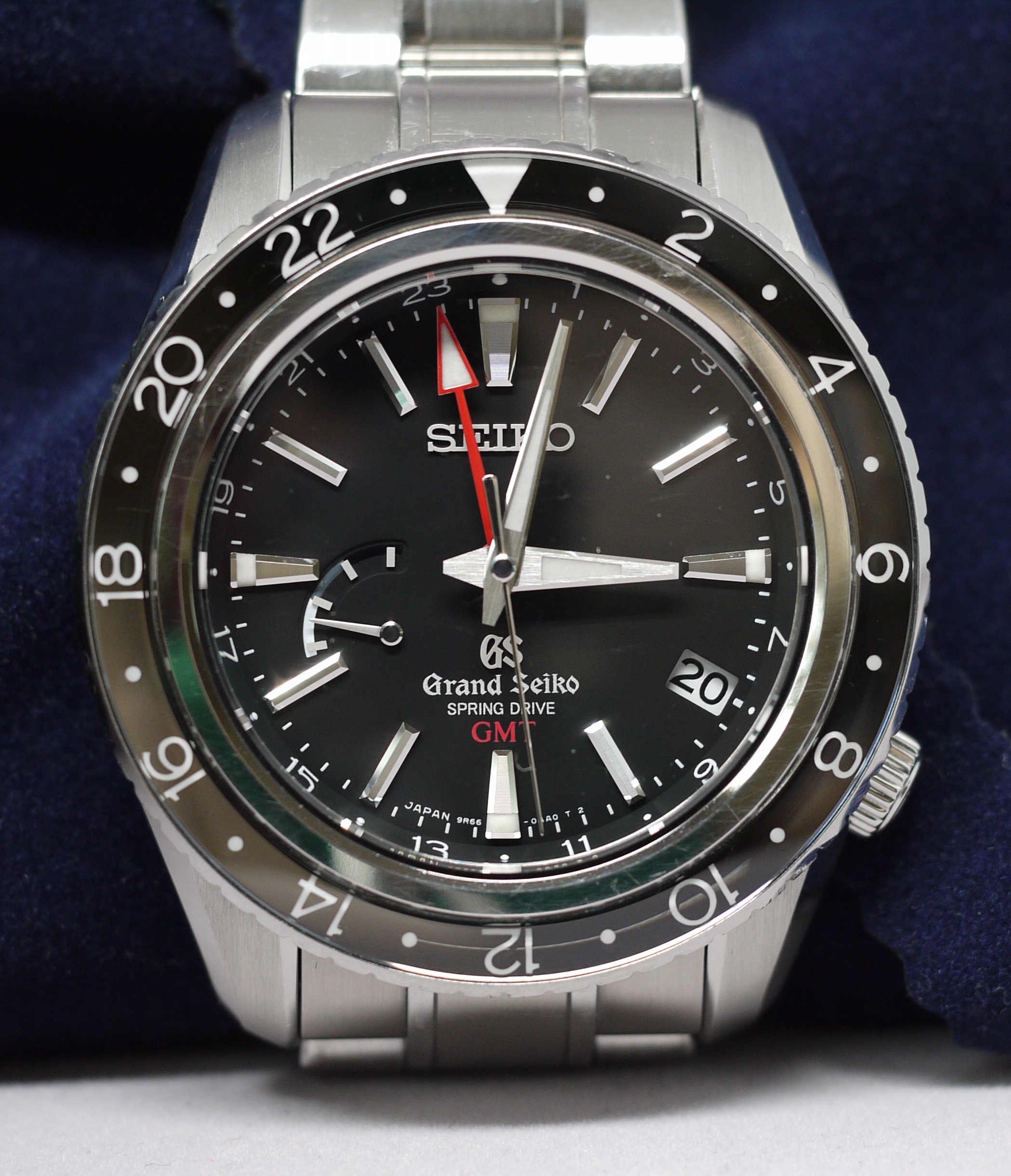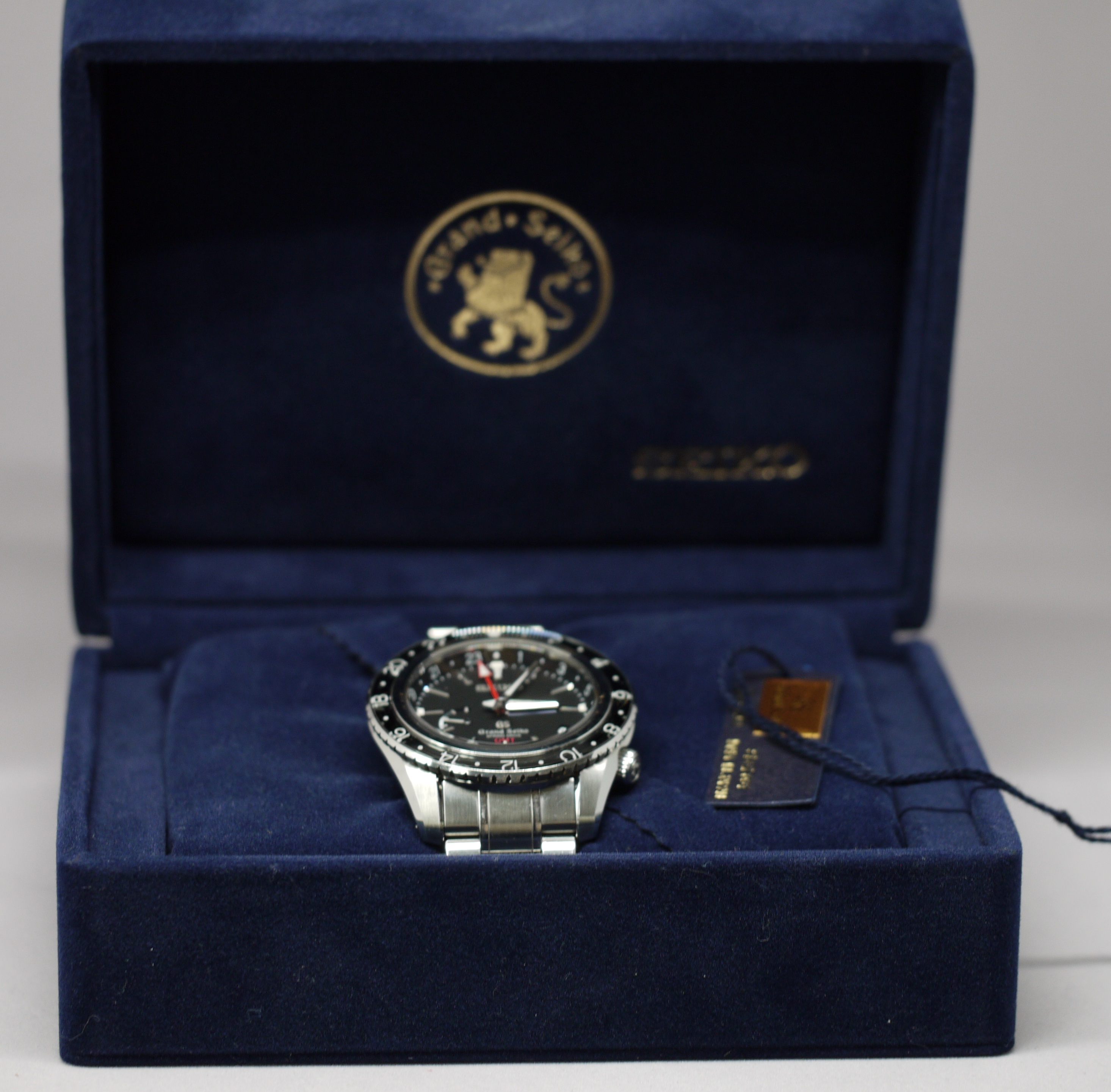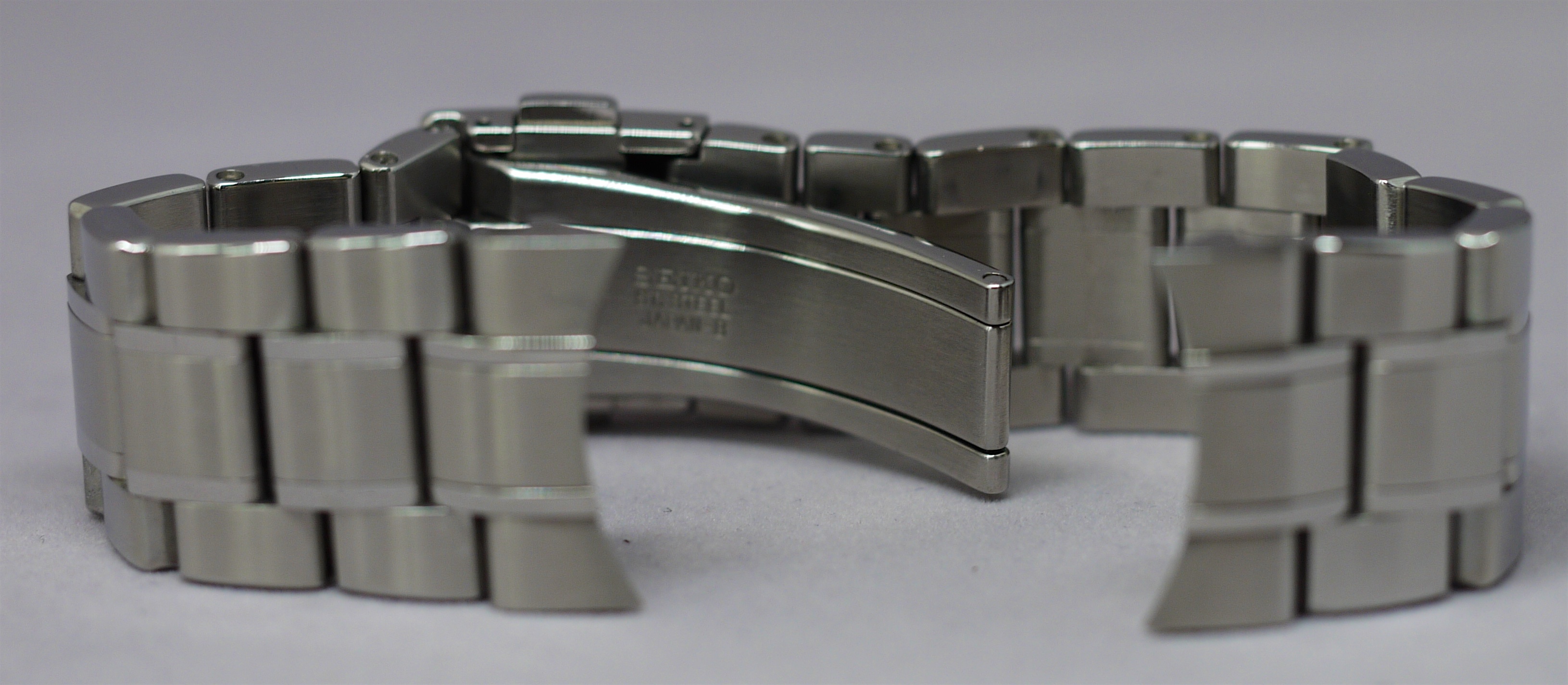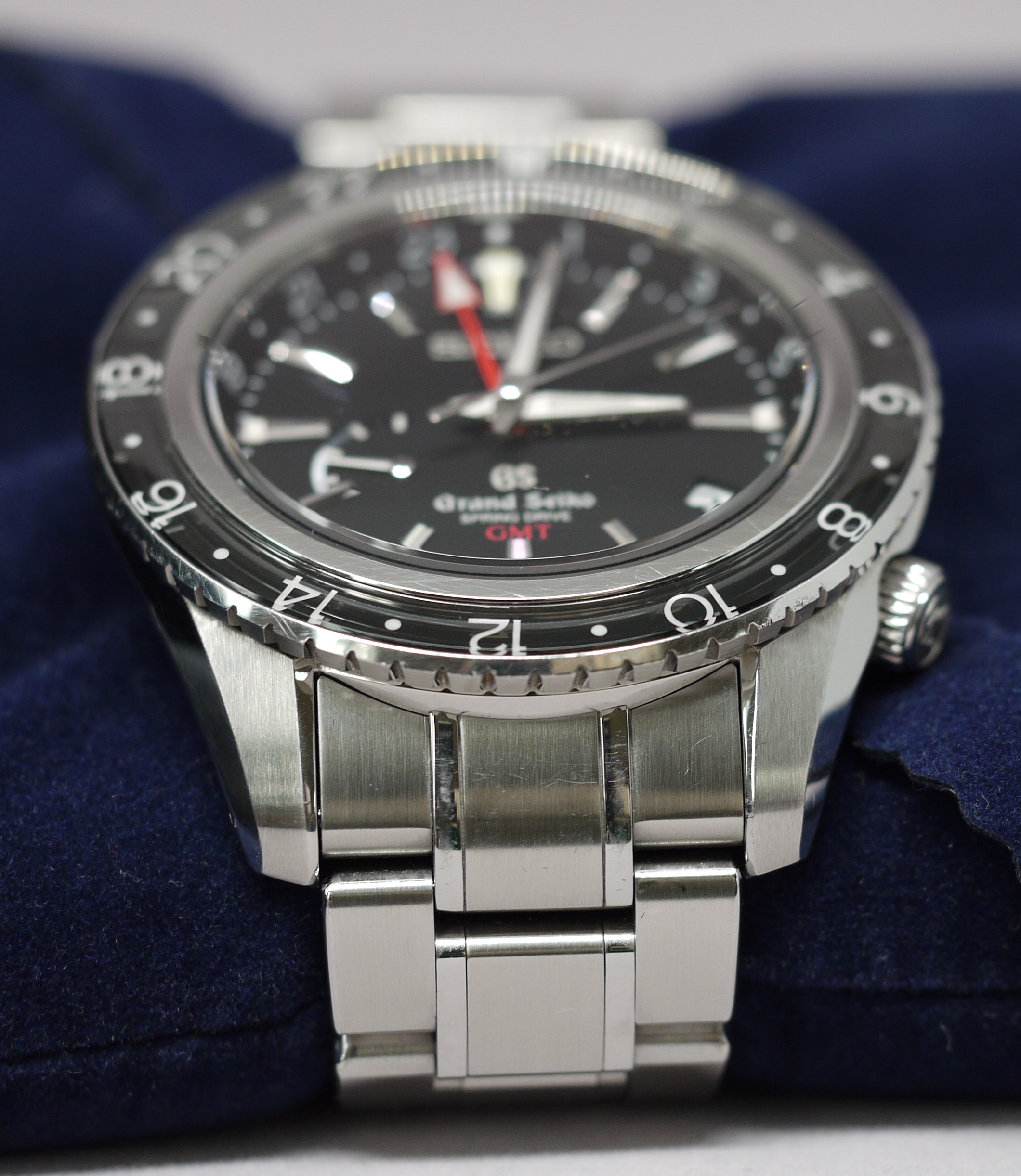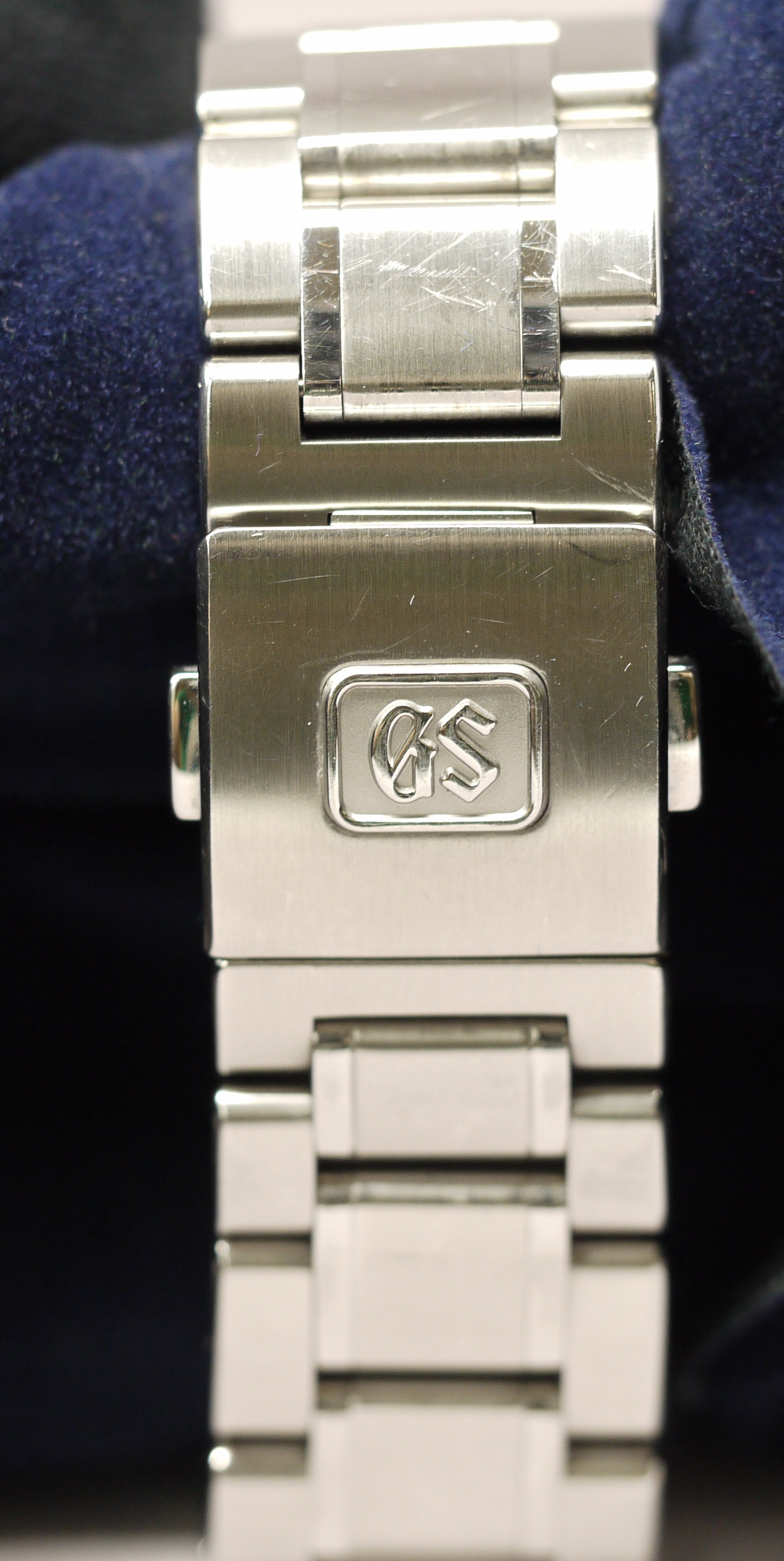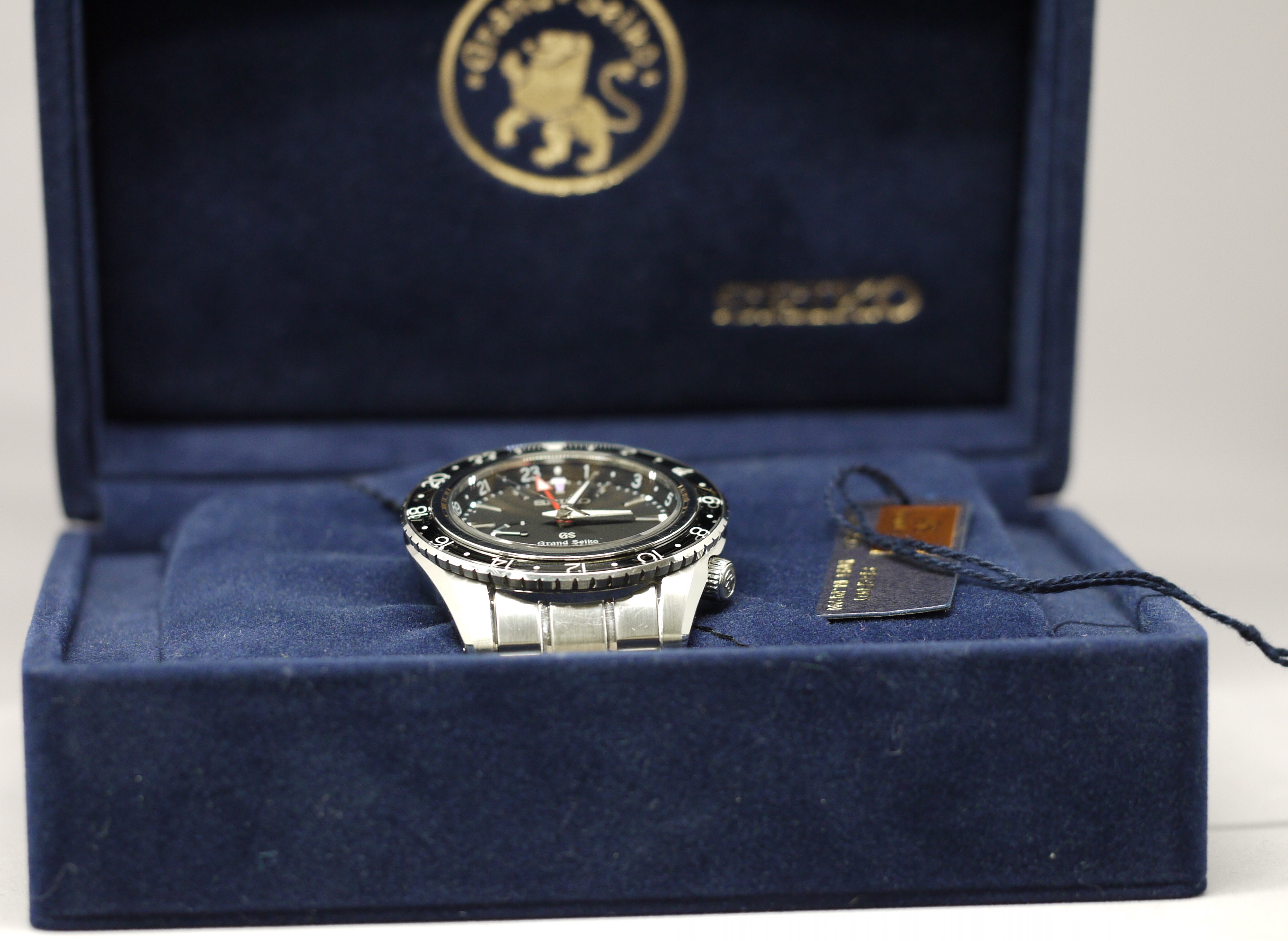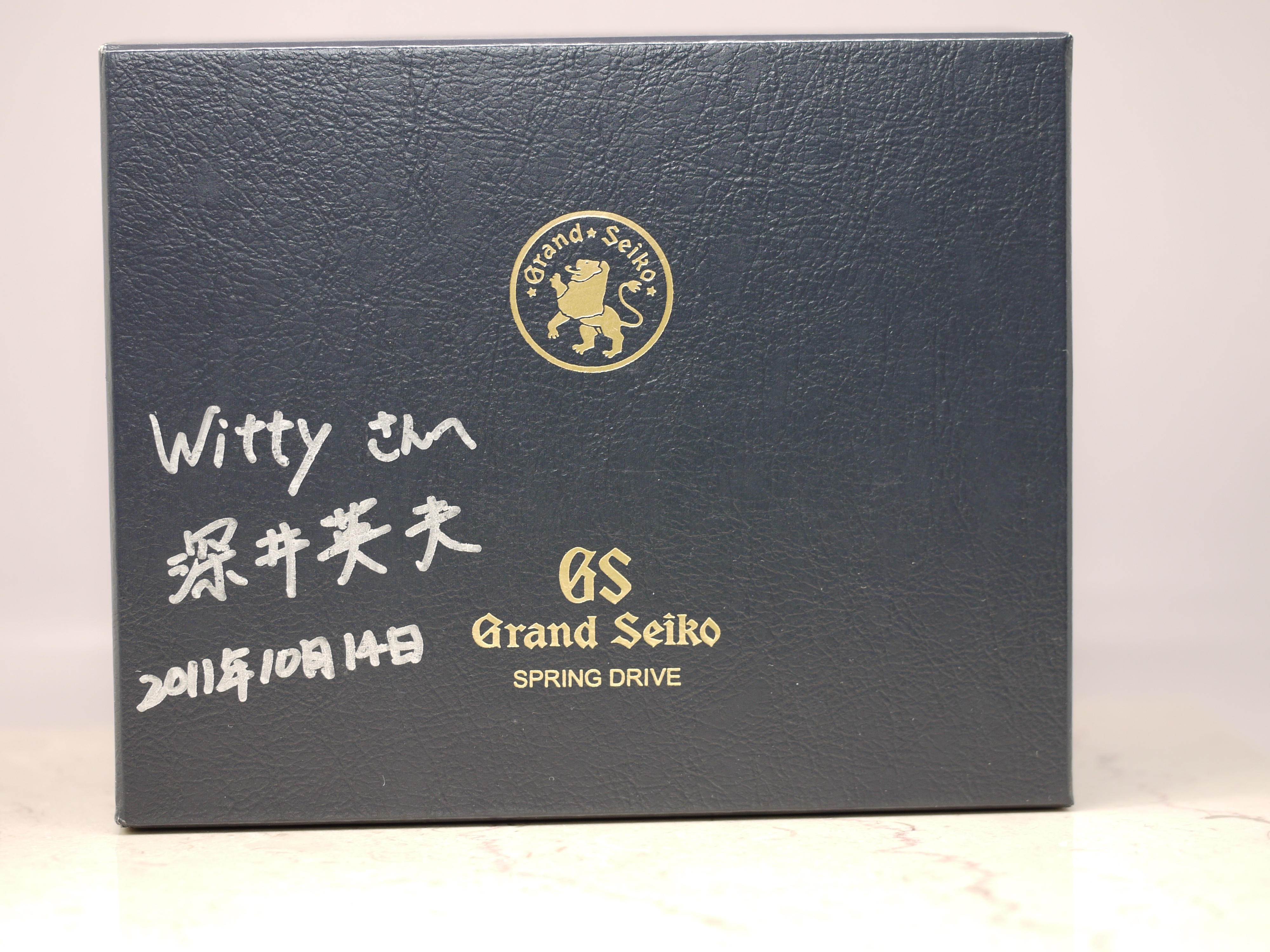 Attachments:

gs-large-35.jpg
(image/jpeg)

gs-large-30.jpg
(image/jpeg)

gs-large-31.jpg
(image/jpeg)

gs-large-32.jpg
(image/jpeg)

gs-large-33.jpg
(image/jpeg)

gs-large-34.jpg
(image/jpeg)

gs-large-28.jpg
(image/jpeg)

gs-large-29.jpg
(image/jpeg)

gs-large-26.jpg
(image/jpeg)

gs-large-27.jpg
(image/jpeg)

gs-large-25.jpg
(image/jpeg)

gs-large-23.jpg
(image/jpeg)

gs-large-24.jpg
(image/jpeg)

gs-large-22.jpg
(image/jpeg)

gs-large-20.jpg
(image/jpeg)

gs-large-21.jpg
(image/jpeg)

gs-large-18.jpg
(image/jpeg)

gs-large-19.jpg
(image/jpeg)

gs-large-17.jpg
(image/jpeg)

gs-large-15.jpg
(image/jpeg)

gs-large-16.jpg
(image/jpeg)

gs-large-13.jpg
(image/jpeg)

gs-large-14.jpg
(image/jpeg)

gs-large-11.jpg
(image/jpeg)

gs-large-12.jpg
(image/jpeg)

gs-large-10.jpg
(image/jpeg)

gs-large-8.jpg
(image/jpeg)

gs-large-9.jpg
(image/jpeg)

gs-large-6.jpg
(image/jpeg)

gs-large-7.jpg
(image/jpeg)

gs-large-3.jpg
(image/jpeg)

gs-large-4.jpg
(image/jpeg)

gs-large-5.jpg
(image/jpeg)

gs-large-2.jpg
(image/jpeg)

gs-large-1.jpg
(image/jpeg)

2016-11-23 05.16.31.png
(image/png)

Screenshot 2016-11-23 05.17.57.png
(image/png)

GS2.jpg
(image/jpeg)

gs-large-3.jpg
(image/jpeg)