Intro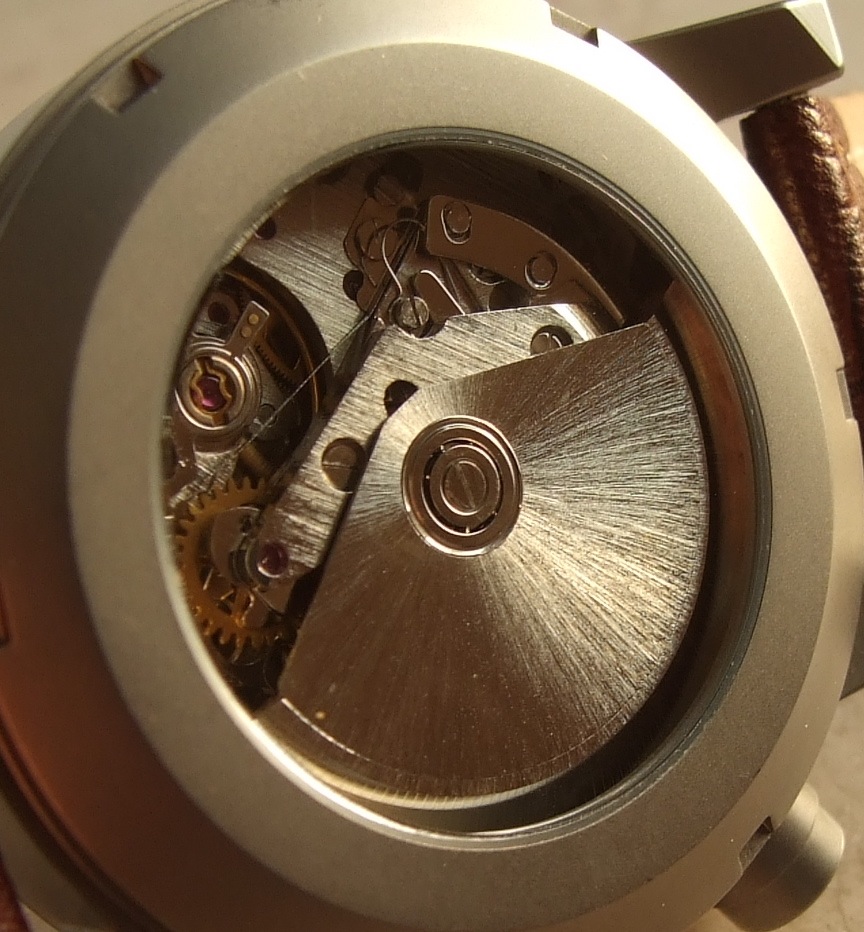 The 7750 is probably the dominant mechanical chronograph movement right now. Designed by Valjoux, a company now part of ETA, it's known for good performance, durability & decent price. It's a coulisse (cam) design, as opposed to the more expensive column wheel.
Visually, it's damned ugly, especially compared to the hand-wound movements like the Venus 175, but hey, few people care.
Check out the shape of the rotor - although buyers can change it, they often don't bother, so that's the fastest way to recognize the movement. This one is actually from my Chinese chrono: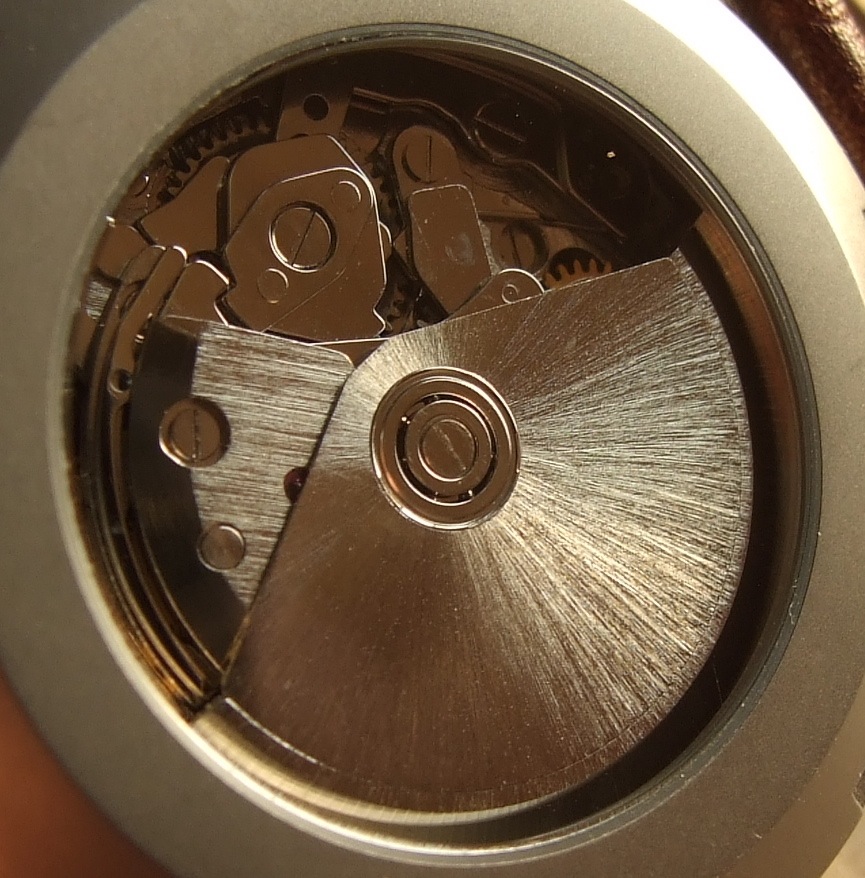 Specs
Debut 1974
Size 30mm, 13.25 ligne, 7.9mm thick.
25 jewels, Diafix I think
Automatic, unidirectional winding
Rate: 21,600 or 28,000 vph
Power reserve: Appx 40 hours
Hour, minute, central seconds, quickset day and date. Complications available include annual calendar, moonphase and more.
Accuracy rating varies with grade, available with chronometer certification.
Links
See also
Perspective and opinion
The 7750 certainly has some drawbacks (unidirectional winding, the jump when engaging due to the tilting pinion instead of a vertical clutch, the famous rotor wobble, plastic bits here and there, etc) but it's dominant and ubiquitous. For something nicer, see the Piguet 1185, Venus 175, or Seiko 6S37.
Related pages
Attachments:

DSCF4276.jpg
(image/jpeg)

DSCF4277.jpg
(image/jpeg)