'Stewal' chronograph, by Million Smart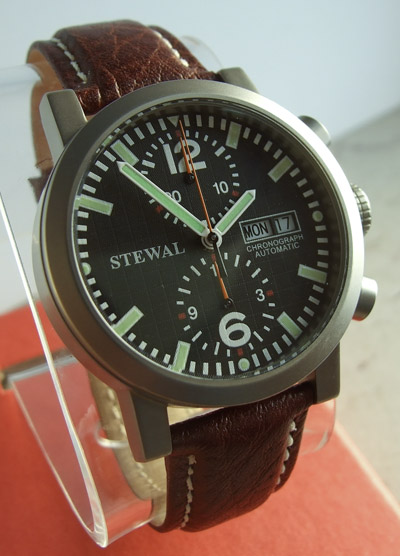 Acquisition details
Price $86, appx
Discounted/gift/loan? Trade show discount
Vendor Million Smart at the HKDTC show
Timeline
Date acquired 11/2008
Sold 8/17/10, Whye-Kei Lye on WUS, $95.
Dunno if it was USPS, bad construction or what, but it arrived DOA, so I refunded him the money and ate the loss. Sigh.
Links
Quick notes and overall review
My first and so-far-only mechanical chronograph, a decent copy of the 7750 though not aging well. Fun to have, and the price was right.
Attachments:

stewal.jpg
(image/jpeg)