Intro
Image credit: Vaucher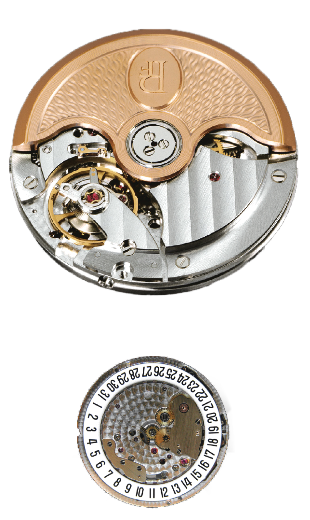 Image credit: Vaucher
The 4000 looks to be the fancier version of the VMF 3000 and 3002 - gold rotor, and also available with complications such as chronograph, GMT, moon phase and such. Nice looking movement, available in quantities of 100 to 2000 per year. Price somewhere between 990 and 1520 CHF as per Europa Star.
Specs
Debut 2013
Size 11.5 ligne, 25.5mm by 3.5mm
Automatic
Rate: 28,800 vph
Power reserve: 55 hours
Hour, minute, central seconds, Quickset date, also available with sub seconds at six
Decoration and adjustment varies by order, I think.
Links
See also
Related pages
Attachments:

Screen Shot 2013-10-04 at 9.39.58 AM.png
(image/png)

Screen Shot 2013-10-04 at 9.39.47 AM.png
(image/png)

Screen Shot 2013-10-04 at 9.39.39 AM.png
(image/png)