Omega X-33 ref. 3991.52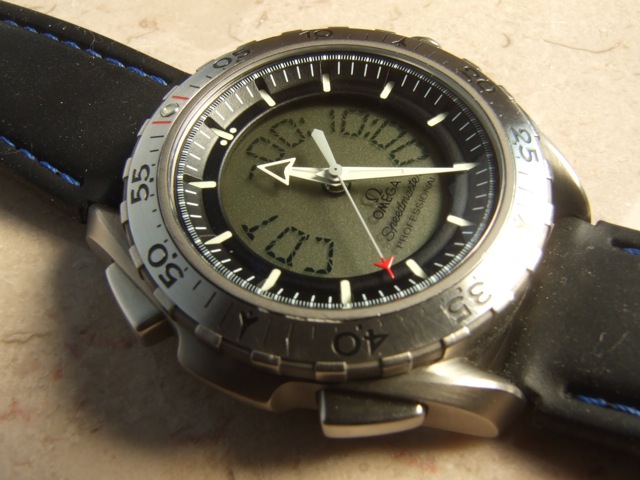 Acquisition details
Timeline
Date acquired: December 2007
Date sold: March 2010, $1127, via WatchUSeek
Links
Quick notes and overall review
Overpriced. Gen-1 is crap. But still the most advanced watch of its type: best backlight, loudest alarm, only curved display, mission timer, killer low-profile design, excellent lume, etc.
I am still torn. It's a great watch and a poor value. May end up selling it to fund the Stowa Marine Original Limited edition II.
Update 3/30/10: Yep, sold. Ahh well. Wasn't wearing it enough anyway.
Attachments:

x33.jpg
(image/jpeg)