Watch name: LM2-AD
Pros and Cons
Attractive analog-digital, in my preferred titanium/sapphire, complete with bracelet, leather and rubber straps. Good lume, good backlight, decent functionality, excellent visibility.
Missed having a second hand, also a countdown timer and quick timezone change. 
Biggest negative was size - 44mm is bigger than I want most days. Sold to Kane Gin, who I hope will enjoy it.
What I learned
I had a solid infatuation with this one for several months, even bought the full-price matching bracelet for it. But day-to-day, I just don't reach for quartz unless I'm heading out for exercise, and then I want small and light. For that, the Pebble sometimes, or most often the Momentum Pathfinder II: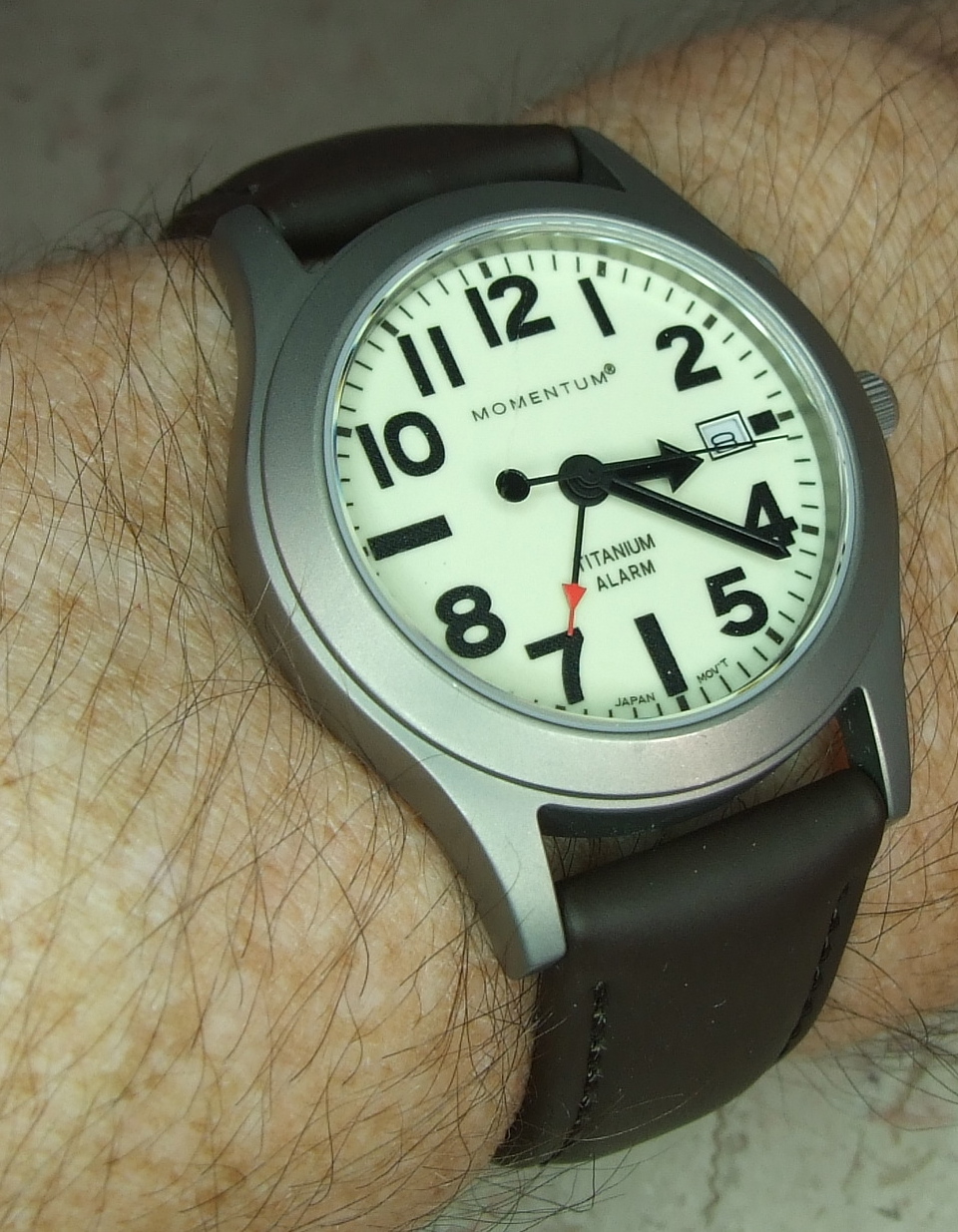 Also titanium/sapphire, but at ~36mm is a perfect size for sport. Small is beautiful. 
Summary
Would I buy it again? Probably not, to be honest. I keep making this mistake with analog-digital: see this page for a list. It's a long list.
Links