Intro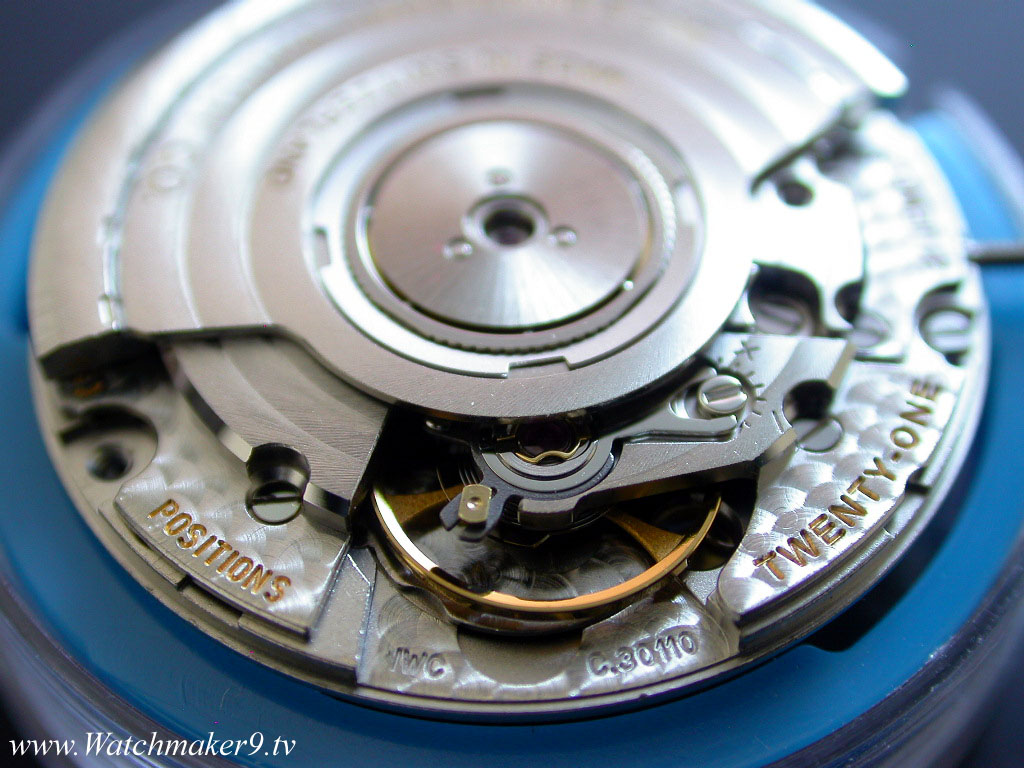 (Image credit: Gigio)
If you look closely, you can see the Glucydur balance wheel and Etachocs, so it's definitely Top or Chronometer grade.
Note that there are versions with 21 and 23 jewels, details unknown.
The IWC 30110 is based on the ETA 2892, with an unknown degree of customization. (More below). Not chronometer-certified, so Top or Chronometer grade.
According to Michael Friedberg on IWC Forum:
Like the Ocean 2000, the GST Aquatimer movement was based on an ETA 2892 base. This time, the movement was IWC calibre 37524 and significantly enhanced by IWC. One magazine, WatchTime, reports that "IWCs changes to the base movement were such that you could almost describe it as a total revision... Nearly all critical components along the path from the escapement to the mainspring are removed from the movement and replaced with corresponding components from IWCs own manufacture." In 2003, the GST Aquatimers movement was redesignated as IWC calibre 30110, due to significant changes in finishing, including changing from gold plating to nickel plating as traditionally used in many of IWCs classic movements.
This page has a reply from IWC:
IWC buys at ETA no complete movements. The movements are only bought in its components, never assembled. In addition, only the best possible version is purchased - the so-called Chronometer version. Some components of the original ETA calibre's are immediately eliminated and are never used by IWC. They are replaced by usually more expensive and better ones.
The main parts IWC replaces are:
A. the mainspring
B. the barrel
C. the escape wheel
D. the pallet fork
E. the complete balance including the balance spring

The entire escapement is a good example. It is ordered separately with different, more exact technical IWC specifications and is only fitted into the calibre at the end of the assembly.

The only difference between the movement 37524 and the movement 30110 is, that the first one 37524 is gold plated and the second one 30110 is nickel plated.
From those two I understand that the 30110 is the same as the 35724, only refinished in decoration.
The 37524 is easier to research: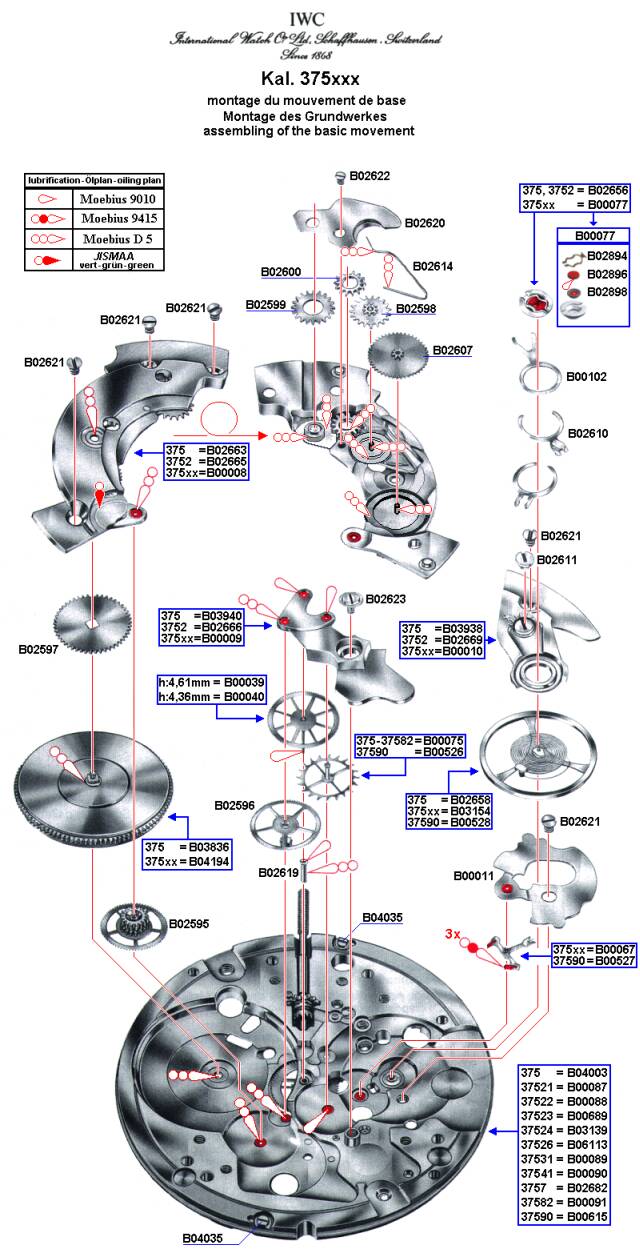 (Image credit: Time2Watch)
Related pages
Attachments:

IWC-CALIBER-30110-08.jpg
(image/jpeg)

movt3.jpg
(image/jpeg)