Intro
The Durowe 7440 is a Stowa customization of the ETA 6498: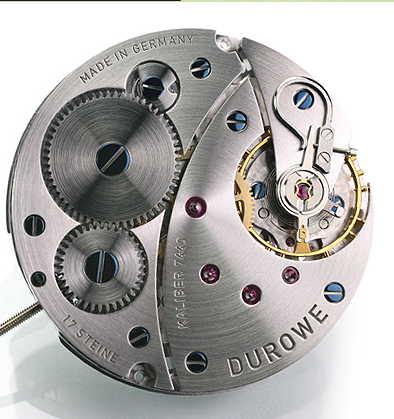 (Image credit: Durowe)
To quote Durowe:
Aim:
Permanent increase of added value by manufacturing additional parts such as screws, jewels, ratchet, precision adjustments etc. in Germany up to production of Ebauches. The trains, pinions, balance and anchors will not be manufactured.

Large range of surface finishes.
Specs
Links
See also
Related pages
Attachments:

Screen shot 2011-04-17 at 10.06.03 AM.png
(image/png)