Welcome!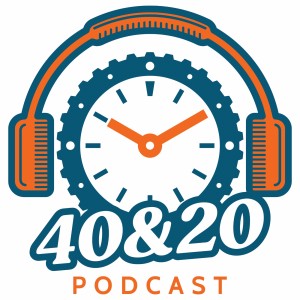 This is a collection of transcribed episodes of The 40 and 20 podcast:
The 40&20 Podcast is a weekly podcast hosted by our partners Andrew and Everett. The show is aimed at watch enthusiasts and focuses on affordable watches and the brands that make them, the people and personalities in the community, as well as other topics including food, drinks, life, and other things we like.
This site, 'The Compleat 40 and 20', is an unaffiliated side project, aiming to provide good-enough transcripts of the episodes plus the per-episode links and show notes. (And a search function. Important, that.)
The title is a nod to the Compleat Angler, a book by Izaak Walton, first published in 1653.
(Chris Sohl suggests that it could also be a nod to The Compleat Goggler, a 1938 book by Guy Gilpatric who was an inspiration to Jacques Cousteau. I like that idea too.)
Dive in and read
Each episode has its own page with transcript, episode page link and (coming soon!) show notes/links.
How it works
Full source code is on github - unix tools, some python and a Makefile. The key tech is the whisper.cpp project for speech-to-text.
Contact me
If you have any issues with this site, please open an issue on github and I'll take a look. Note that I'm merely a user of the transcription model; I don't have the ability to add much-wanted features like speaker identification.