Stolas Harbormaster 'Spinnaker'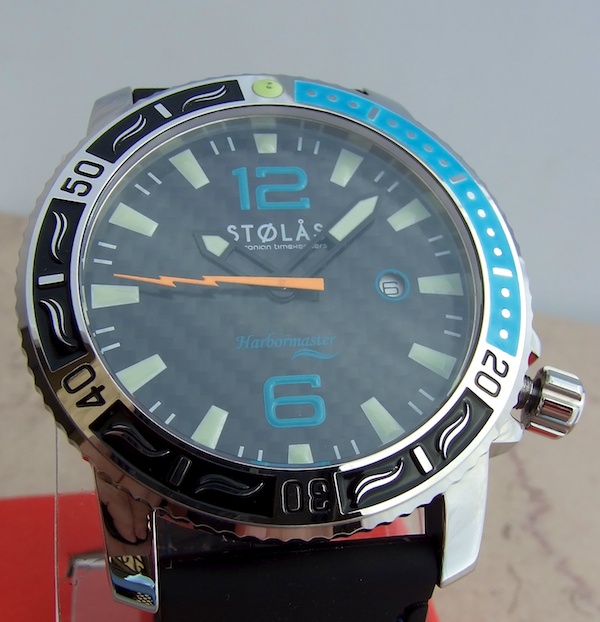 Acquisition details
Price $651
Discounted/gift/loan? Yes, free, for Ablogtoread
Vendor Stolas
Timeline
Date acquired Feb 2011
Date lost May 2011, to Stephan Pasco, $80. Man I've sold him a lot of review watches!
Links
ABR review is pending!
Quick notes and overall review
A dress diver, with strong hints of IWC and Ulysse Nardin in the design. Great lume, poor daytime legibility, good price, eye-catching design.
Attachments:

stolas-1.jpg
(image/jpeg)