Seiko SBDX001 'Marinemaster' aka MM300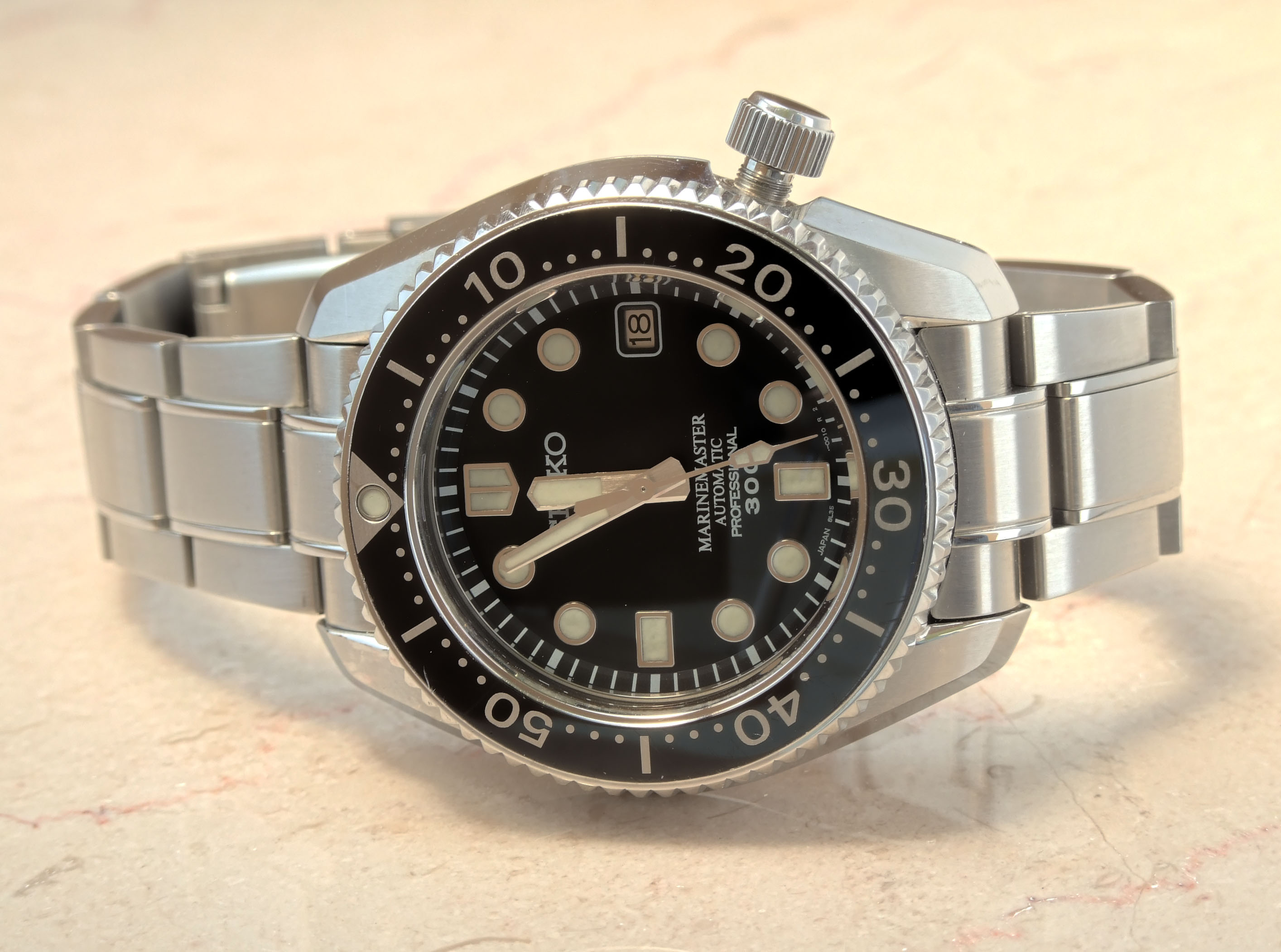 Pros
Superbly made. The case and bracelet have amazingly good machining and finishing, truly a delight to look at.
In-house Seiko 8L35 movement
Unmatched hour/minute hands
Brightest lume I've ever measured. Fantastic.
Loved the adjustable-while-wearing bracelet. Great for hot weather.
Cons
Big and heavy. Worse, it's topheavy with narrow (20mm) lugs, so it flops around on the wrist.
Very shiny and just overall a bit too flashy.
In-house movement was a poor timekeeper. Worn all the time, it kept chronometer time, but if taken off the rate increased to +10/day or more. Unacceptable. Poor isochronism is perhaps fixable by a service, but the JDM nature of the watch makes that difficult and I never managed.
Bracelet clasp was easily 7 or 8mm thick; very obtrusive.
Summary
I had the MM300 for almost four years, and it was truly a grail for me. Took months to save up for it. So why sell it? In the end, comfort and bling, basically.
I never did find a strap that'd wear comfortably. The included rubber one is too rigid and cuts into the wrist, and nothing third party had the right combination of strength and comfort to hold the weight (135g or so). Really, it should have 22 or 24mm lugs, otherwise it'll twist around too much.
Tall. Really tall. The side profile is very shirt-unfriendly
Too much reflective metal on the face and case. Lots and lots of mirror-polished metal everywhere, and my tastes have changed to something less blingy. It's just too noticeable for my style anymore.
Links