Girard-Perragaux Gyromatic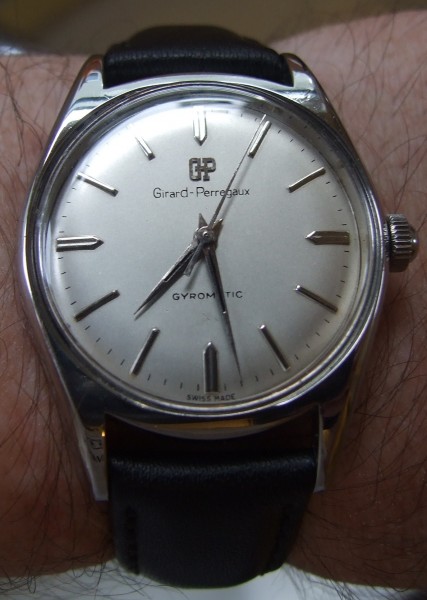 Acquisition details
Appx $400 USD
Discounted/gift/loan? Nope.
Vendor Berne Horology, HK
Timeline
11/2008 while in HK for the clock&watch show.
Sold 11/8/10, Stephen Pasco, $50. Lost a bundle, and am sworn off of vintage because of it.
Links
Quick notes and overall review
Sent it to Jose Sotto for a service and promptly sold it. Mixed feelings on this one, not fun to realize you got scammed. My bad luck watch; glad to have sold it.
Attachments:

dscf0091-427x600.jpg
(image/jpeg)