Getat Panerai Luminor homage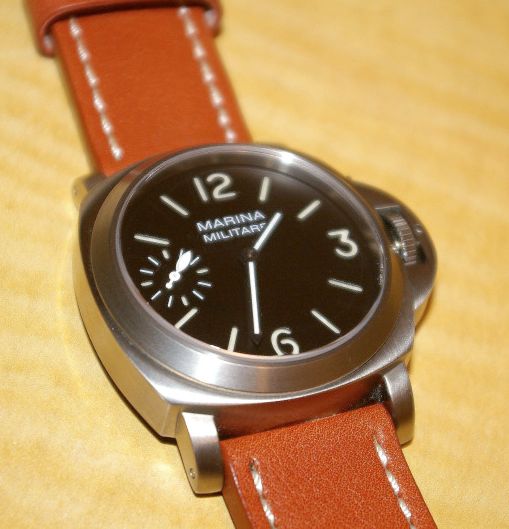 (Image credit: Sulak Sumitsawan)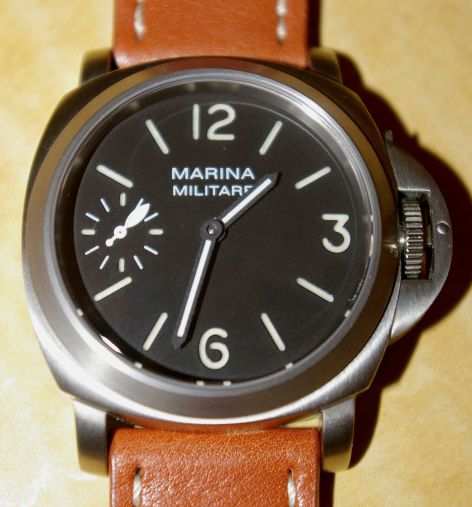 (Ditto)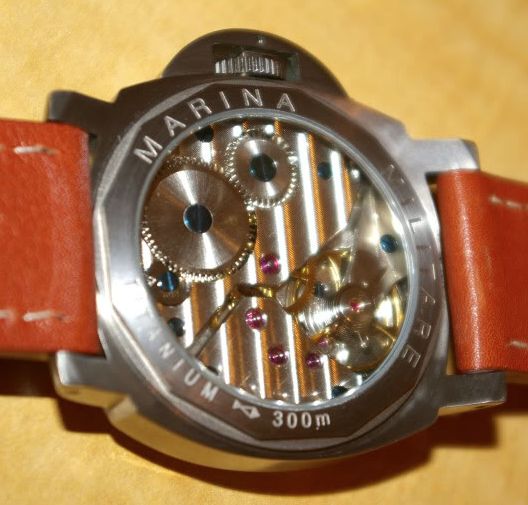 (Ditto)
Acquisition details
Price $120, used on WUS
Discounted/gift/loan? No.
Seller: Sulak Sumitsawan
Timeline
Date acquired 5/22/10
Date sold: 5/28/10 ($100)
Links
See this page for notes on the movement and its use in Panerais.
Quick notes and overall review
A nicely made homage to the Panerai Luminor, with a decent clone of the ETA 6497 movement. Sapphire crystal, decent lume, fun to wear.
I'd been wanting to try a Panerai-style watch in person, and this let me do so cheaply and quickly. Kind of fun, but not my style of watch.
This one is titanium, which is perfect for a watch this size - good weight, not too heavy, doesn't flop around the wrist like the Marinemaster or Halios Holotype.
Attachments:

getat2.jpg
(image/jpeg)

getat-mvt.jpg
(image/jpeg)

getat-face.jpg
(image/jpeg)