Citizen Promaster PMT56-2711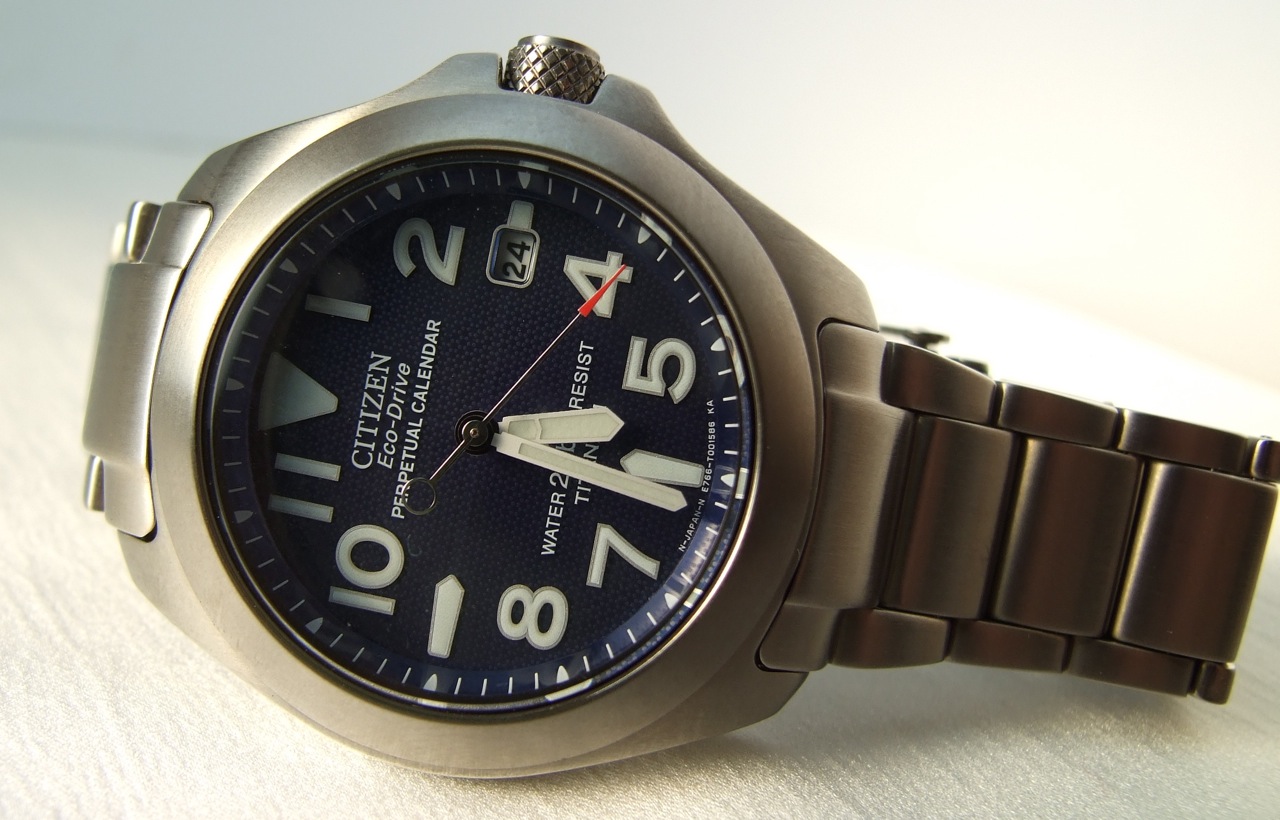 Acquisition details
Price Unknown
Discounted/gift/loan? Yes, from Christian for WatchReport
Timeline
Date acquired May 2007 (appx)
Sold Jan 2013, got a good offer and it just wasn't being worn.
Links
Quick notes and overall review
Still one of my favorites - 40mm, surface-hardened titanium & sapphire, perpetual calendar, easy 1-hour increments for jet travel, and a deep dial in stunning blue. Understated, durable and functional.
Attachments:

DSCF0227.jpg
(image/jpeg)