Christopher Ward C5AKK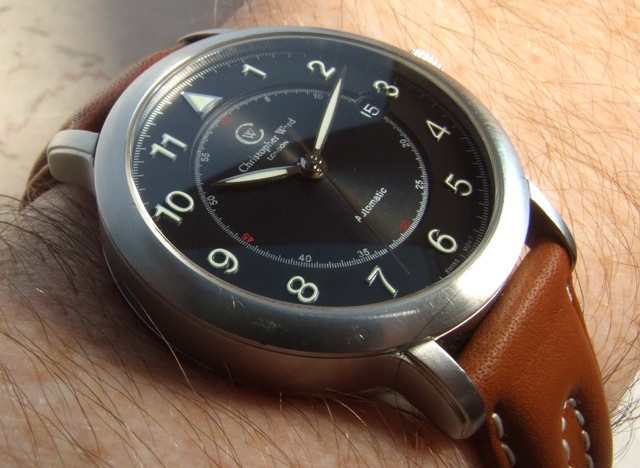 Back: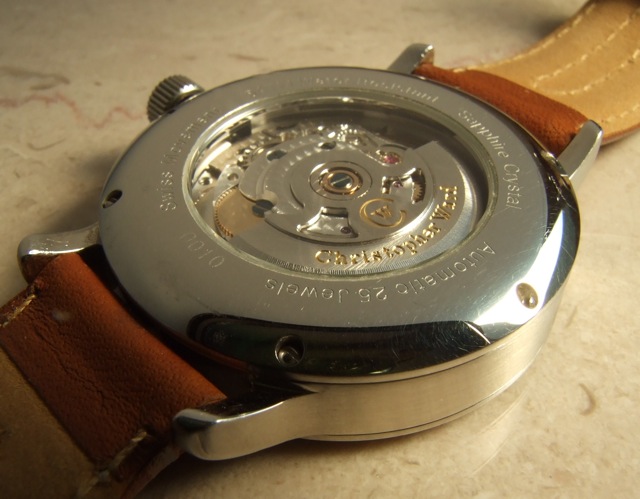 Acquisition details
Price $270
Discounted/gift/loan? Nope
Vendor christopherward.co.uk
Timeline
Date acquired 9/2006
Sold 8/15/10, WUS, $175
Links
Quick notes and overall review
Still a wonderful watch, and a great value. Later on, CW moved from 'swiss movement' to 'swiss made' and had to cut some corners. The later models have white date wheels, so you can spot the era. A classy and versatile watch.
Finally sold it after not wearing for months at a time. Time to clear out the idlers!
Attachments:

DSCF1966.jpg
(image/jpeg)

DSCF1963.jpg
(image/jpeg)