Casio Pathfinder / Protrek PRW-5000-1ER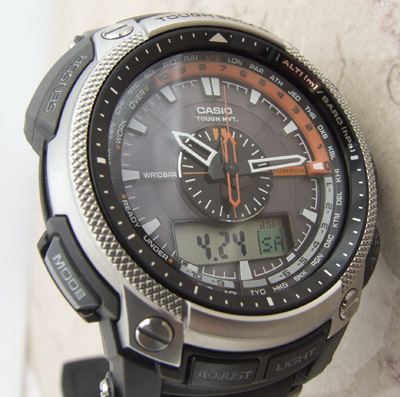 Acquisition details
Price $450
Discounted/gift/loan? Yes, for WatchReport
Vendor Casio PR
Timeline
Date acquired April 2010
Sold June 2010 Sulak Sumitsawan - sorry to see it go, and miss it now and then. Best Pathfinder to date.
Links
Quick notes and overall review
Supercool analog-digital Pathfinder. Does it all, looks great doing so. Really should have kept this one, but I needed the funds and they're wildly popular. My favorite Pathfinder.
Attachments:

face-2.jpg
(image/jpeg)